A vibration machine is being used by many people as an alternative to regular exercise. There is some truth to it with relation to health-related benefits. But if you overdo it, it can have more side effects than advantages. The vibrating platform basically works to move your muscles and give the impression of physical activity.
Vibrations are usually recommended by health experts to help with blood flow and muscle soreness. In this article, we will be dealing with the frequently asked questions related to a vibration machine. We will be answering the question about how frequently and for how long you should stay on the machine.
What Is a Vibration Machine?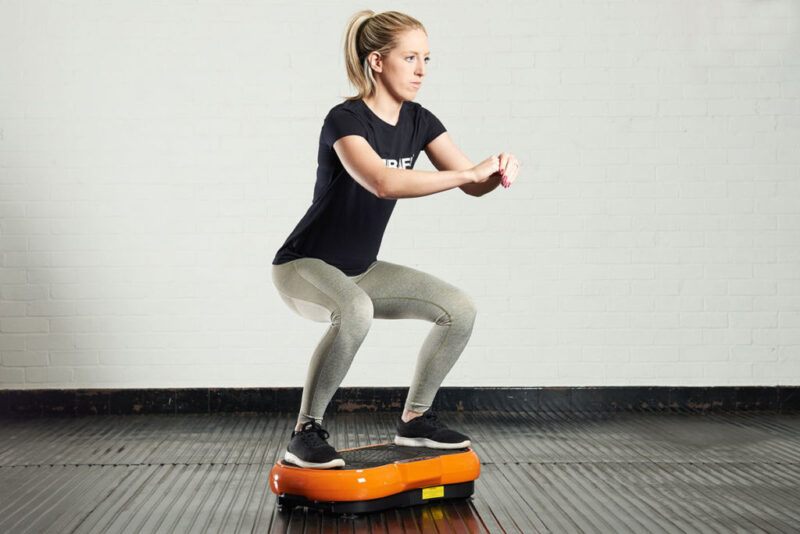 A vibration machine offers a lot of health benefits. So, it is important to understand exactly what it does. A whole body vibrating machine is used to move your body without you having to do any exertion.
The vibrating frequency which equates to that of actual exercise to help with strength training. Today, vibration machines are being used extensively in gyms and for private use. Check out some products at www.hypervibe.com.
While there are a lot of benefits promised, it is not scientifically proven if using it gives actual good results. Because of limited scientific research, there is not much information available on whether the health benefits would be comparable to actual exercising, running, or walking.
If you ask medical experts, they would advise using vibration machines along with regular exercising.
What Are The Health Benefits?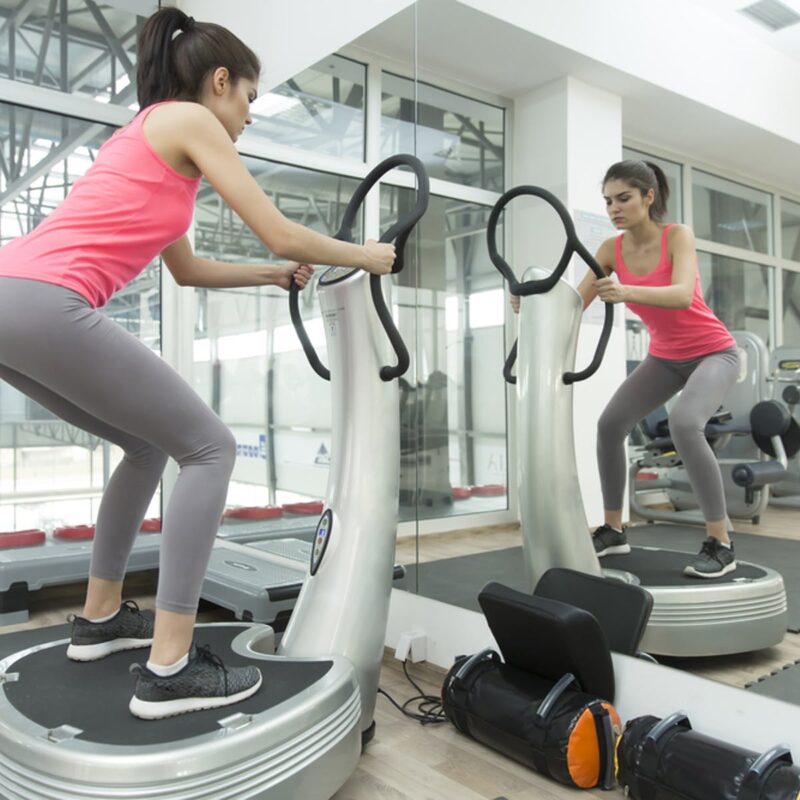 The vibrations work in a manner to move the muscles as if they are exerting themselves. Some of the key health benefits of using this contraption include losing weight.
While actual exercise will make you lose weight faster, vibrating machines are often recommended for people who cannot do that much activity. That being said, you are more likely to see good results when a vibrating machine is used along with regular exercise.
Apart from weight loss, some of the primary benefits include improvement of blood flow, building muscle strength, and reducing muscle soreness. It also helps build strength, much like exercise, and improves flexibility to a great extent, especially if you are not engaging in any other kind of exercise.
Some experts also suggest that whole-body vibration offers a lot of benefits that can be more effective than playing sports.
When advised by a medical professional, some of the health benefits of whole-body vibration include improvement in back pain. Older patients are advised to use a vibrating machine because it helps reduce bone loss and gives them a good sense of equilibrium and balance.
A vibrating machine cannot do much good in a vacuum which is why it is recommended with a healthy diet as well.
How Often Should You Do Whole Body Vibration?
The idea behind using a vibrating plate for weight loss or other benefits is to help the muscles get into the habit of regular exertion. However, the intensity of the plate is beyond what is offered via exercise. Because it is involuntary movement, one needs to be careful about how long the activity is going on.
If you ask medical experts, they would recommend you pace yourself in the beginning. Make sure you only engage with it about 3-4 times a week.
This is the recommended frequency because you do not want the muscles to tire too much. If you can pair the activity with some exercise on alternate days, you will see better results. Alternate days work exceptionally well because your body will have some time to recuperate,
Additionally, it is also essential to know how long to stay on a plate. You need to realize that a longer duration can do more harm than good, especially if your body is not used to it.
You can begin with 10-15 minute sessions if you are starting. Once you get comfortable with the feeling, you can go ahead and increase the duration to 20-30 minutes. Do not go on for more than 30 minutes because that will be exhausting.
When Should You Not Use a Vibration Machine?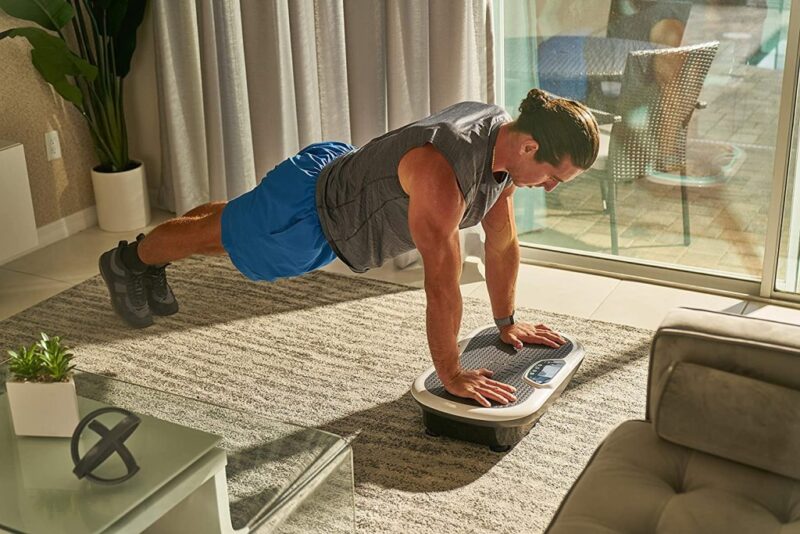 While the plate is recommended for a number of uses, there are also instances when you will be told to stay off of it. You should not use it if you:
Are pregnant
Have acute hernia
Are recovering from any surgical procedure
Have a cardio-vascular disease
Have any metal implants
Are prone to migraines
Have epilepsy
What Should You Keep in Mind?
Now that we have established the range of health benefits and the time frame during which you should be using a vibration plate, we can safely come to some important factors worth considering before starting. You should also know how to make use of it best. Here is what you need to keep in mind:
Always use the machine barefoot to get the best out of the vibrating plate, which is supposed to hit the body at specific pressure points.
Buy a quality product because poorly made products can cause misalignment of the spine and other problems rather than solving anything.
Always make sure that you are sticking to a particular time frame of use. Set the alarm if necessary but do not overuse the plate. Overuse can have a number of side effects that include inner ear problems, increased stress on the spine, and digestive problems.
Keep your diet as healthy as possible to have the maximum benefit out of the product. If you want to lose weight, you will have to pair exercise with the pate and eat healthily.
The Takeaway
It is easy to get carried away and overdo the process. One thing to remember is that you should always invest in a quality product. If a medical professional has recommended this activity to you, ask them about how long and how frequently you should do it. Understand that you will have to match the physical exertion with some exercise and a balanced diet for the best results.