Proper maintenance of hydraulic hoses is essential for ensuring their longevity and performance. From checking for wear and tear to inspecting connections, there are several steps you can take to help extend the life and maximize the efficiency of your hydraulic system.
This article will provide tips on how to maintain your hoses to keep them running safely and efficiently over time. Well, discuss everything from simple visual inspections up to more complex procedures like pressure testing, so that you can ensure that your system is operating at peak levels at all times.
With a combination of preventative maintenance techniques and regular inspections, you can rest assured that your equipment will be functioning properly no matter what task its asked to do.
Inspect for External Damage and Wear
Inspecting hydraulic hoses for external damage and wear is a crucial step to ensuring longevity and performance. Inspections should be done regularly, especially if the hose has been exposed to extreme temperatures or pressure.
Additionally, physical inspection must include checking for any signs of corrosion, abrasion marks, or other visible damages that could compromise the strength of the hose. Other factors such as leaks at fittings due to incorrect torque settings should also be taken into consideration when inspecting.
A thorough examination will help identify worn-out parts that need replacement before they cause further damage and result in costly repairs or downtime. Taking regular preventive measures can extend your hydraulic hose's life expectancy while promoting better performance and efficiency in your system.
Ensure Proper Fluid Compatibility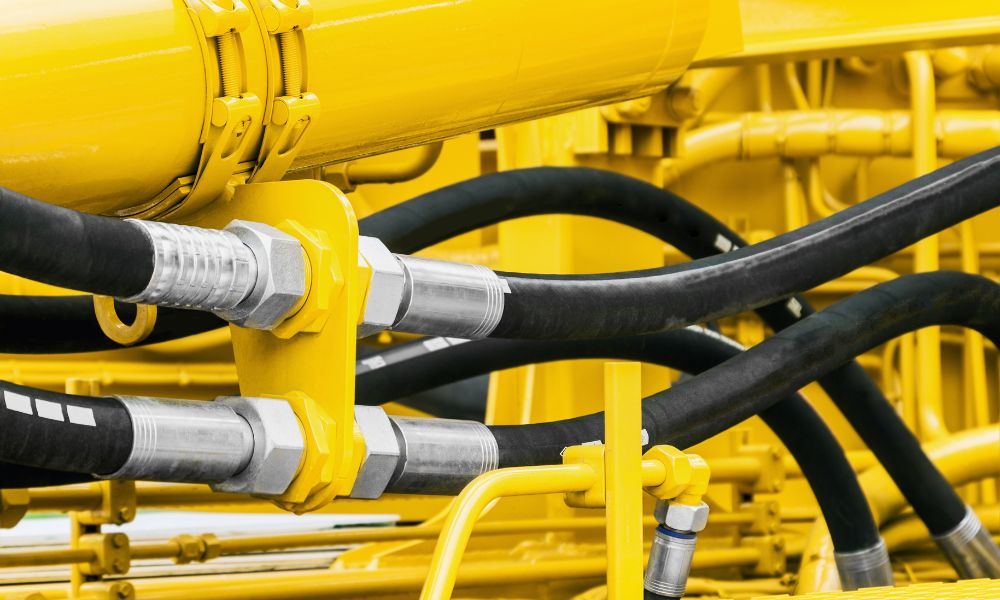 Ensuring proper fluid compatibility is essential to ensure the longevity and performance of hydraulic hoses. The type of fluid used in a system must be matched with the hose material. Using incompatible fluids can lead to deterioration, swelling, or softening of the rubber, creating a potential for failure.
Furthermore, mixing different types of fluids can cause chemical reactions that could damage both the hose and other components in the system. It is important to always check that you are using compatible fluids before installing any new hoses into your system.
If you have any questions about which type of fluid may work best for your application, consult an expert who knows your specific project needs.
Replace Old, Worn, or Damaged Hoses
Replacing old, worn, or damaged hoses is essential for hydraulic hose maintenance. When a hose starts to show signs of wear and tear, it should be changed before any further damage occurs.
Not only can this help maintain the longevity of your hydraulic system, but it can also improve its performance as well. It's important to use the right type and size of the hose when replacing an existing one as using the wrong kind could cause issues both immediately and down the line.
Additionally, make sure that all fittings are properly installed with no loose connections or air leaks – this will ensure optimal operation and prevent any future problems from occurring. Lastly, always keep spare hoses on hand in case you need them in a hurry – being prepared is key!
Store Hoses Properly When Not in Use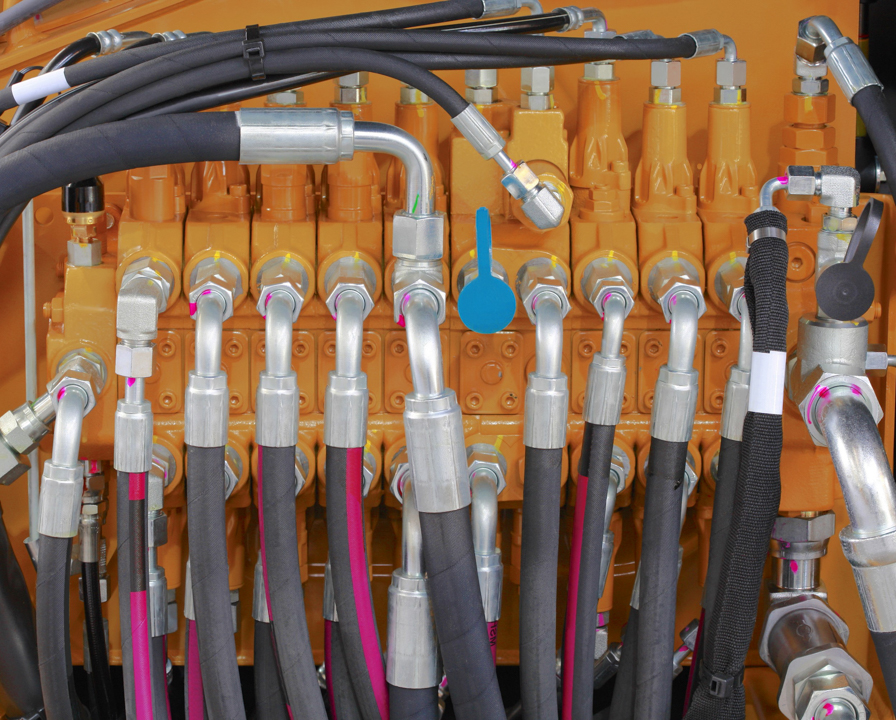 When storing hydraulic hoses, it's important to keep them in a place that is dry and well-ventilated. If the hose is left in an area with too much moisture, mold or mildew can form on the exterior of the hose and cause issues when it comes time to use it again.
Additionally, if stored outdoors or near corrosive chemicals, be sure to cover them with a protective tarp for extra protection against any damage they may incur from outside elements. Additionally, make sure that all hoses are properly coiled when not in use; this will help prevent kinks from forming.
Finally, store your hydraulic hoses off of the ground to avoid any potential crushing of the material due to heavy objects being placed on top of them – this could lead to costly repairs down the road! Following these simple steps can help ensure your hydraulic hoses last for years and continue providing optimal performance each time you need them.
Follow Manufacturer Guidelines for Maintenance
Maintaining hydraulic hoses is essential for ensuring their performance and longevity. To ensure that your hydraulic hose reaches its maximum potential, you should always adhere to the guidelines set forth by the manufacturer.
Not only do these guidelines provide instructions on how to properly care for and store your hoses, but they also include invaluable tips on troubleshooting common issues such as weak flow or fluid leaking from a connection. Identifying and addressing problem areas before they become major problems can save time, money, and resources in the long run.
Following manufacturer maintenance guidelines will help to keep your hydraulics running efficiently with minimal downtime while keeping safety at the forefront of operations.
Conclusion
A regular maintenance schedule is essential for Hydraulic Hose longevity and performance. It should include checking the condition of the hoses, replacing worn components, and testing system pressure to ensure proper operation.
Regular maintenance can help reduce costly downtime due to equipment failure or unexpected repairs as well as keep machines running safely and efficiently. By following these simple tips for hydraulic hose maintenance, you will be able to extend its life expectancy while ensuring optimal performance from your machinery.