When it comes to driving traffic and improving SEO rankings, backlinking is an essential tool. Backlinks are external links from other websites that link back to your website or page.
These links help search engines understand what content you have on your site and can be used as a ranking factor in their algorithms. By creating quality backlinks, you can increase the visibility of your website, generate more incoming web traffic, and improve your overall ranking with major search engines like Google and Bing.
Furthermore, strong backlinks will also give credibility to any content you publish online since they signal to search engine crawlers that reputable sites are linking to yours. In short, having good-quality backlinks is key for increasing both web traffic and SEO rankings!
What is Backlinking
Backlinking is a process of creating links from one website to another in order to increase the visibility and reach of both websites. It involves linking other websites or webpages that are of relevance to the topic or content being discussed, thus providing added value for readers and search engines alike.
By placing relevant backlinks within text, it can drive more traffic towards your website or webpage as well as improve your SEO ranking due to improved visibility on search engine result pages (SERP).
This can be achieved by following certain best practices such as ensuring that all backlinks point towards reputable sources with quality content, using anchor text with targeted keywords, and avoiding link farms that could get you penalized by Google.
With strategically placed backlinks in high-quality content, you can ensure effective results when it comes to driving traffic and improving SEO rankings.
The Benefits of Backlinking
Backlinking is an essential tool for driving traffic and improving SEO rankings, as it helps search engine algorithms understand what content you have on your site. Having quality backlinks from reputable sources can help increase visibility across search engines, bolster credibility for your website, and boost organic reach.
Furthermore, having more backlinks will lead to higher page authority scores which result in better ranking positions as well as increased chances of appearing at the top of SERP results when people enter relevant keywords into their searches.
Additionally, backlinks also generate direct referral traffic – visitors who come directly from another website rather than via organic search engine results – allowing businesses to attract new customers while reinforcing existing relationships with current ones by providing them with helpful information about products or services offered elsewhere.
Ultimately, creating effective backlink strategies can offer numerous advantages for both short-term success and long-term growth; making sure each link has relevance and quality is key for reaping maximum benefit out of these tactics so that businesses remain competitive online.
How to Create Quality Backlinks
Creating quality backlinks is essential for driving traffic and improving SEO rankings. To do this, businesses need to identify reputable websites that are relevant to their own niche or industry and then reach out to those sites offering links from their site back to yours.
This can be done through email outreach campaigns or by engaging in guest blogging opportunities – either way, it's important that the content provided is of high quality so as not to damage your website's reputation.
Additionally, when creating anchor text for links, ensure you use targeted keywords – not only will this help boost your ranking but also make it easier for customers searching online to find what they're looking for.
Finally, diversifying link sources is key – rather than just relying on a single source (such as another business), try getting links from other places such as news outlets or government websites which have much higher domain authority scores.
As long as the content you produce has good perplexity and burstiness levels plus these other elements in place then you should see an improvement in web traffic and SEO rankings over time!
Conclusion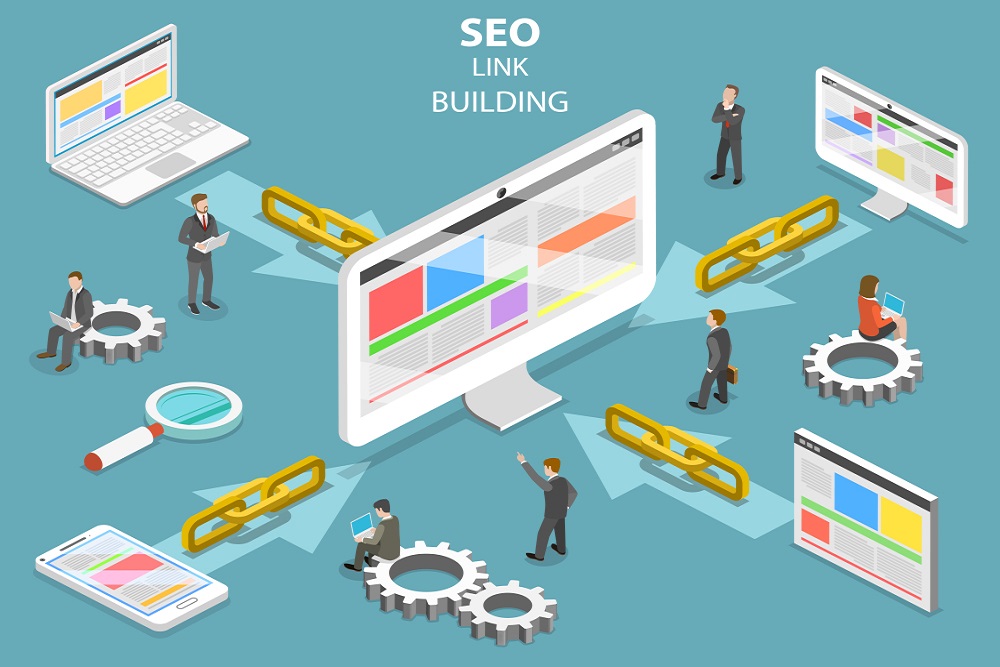 Backlinking is a powerful tool for driving traffic and improving SEO rankings, especially when combined with PBN creation. Backlinks are like votes from other websites that tell search engines your content is credible and valuable.
They also help to drive more organic traffic to your website by giving visitors another avenue to find you online. By creating high-quality backlinks, optimizing anchor text, and diversifying link sources, businesses can create an effective link building strategy that will increase their visibility in the SERPs (search engine result pages).
Furthermore, building relationships with influencers or industry leaders through guest blogging opportunities can also improve SEO ranking significantly and amplify brand recognition.
Overall, investing time into creating quality backlinks should pay off in the long run as it helps boost both traffic and rankings on major search engines.