Caring for your shoes is essential if you want them to last for years. To ensure that your favorite pair of shoes stay comfortable and look as good as new, here are four simple tips to keep in mind.
With a bit of effort and care you can make sure that your footwear remains pristine and lasts longer than ever before. From regular cleaning regimens to methods of proper storage, this article will provide the necessary advice to help you take better care of your shoes.
Clean and Condition Your Shoes Regularly
When it comes to caring for your shoes, one of the most important tasks is keeping them clean and conditioned. Regular cleaning and conditioning will help keep your shoes looking their best, while also protecting them from dirt and moisture.
Cleaning should be done at least once a month; use a damp cloth or brush to remove any dirt or debris from the surface of the shoe before applying the leather conditioner as needed. When applying leather conditioner, make sure you cover every inch of the shoe evenly – this helps avoid any discoloration over time.
Additionally, consider using a waterproof spray on suede or nubuck materials to protect against water damage. Taking these simple steps regularly can help ensure that your shoes remain comfortable and look new for years to come!
Choose the Right Fit for Maximum Comfort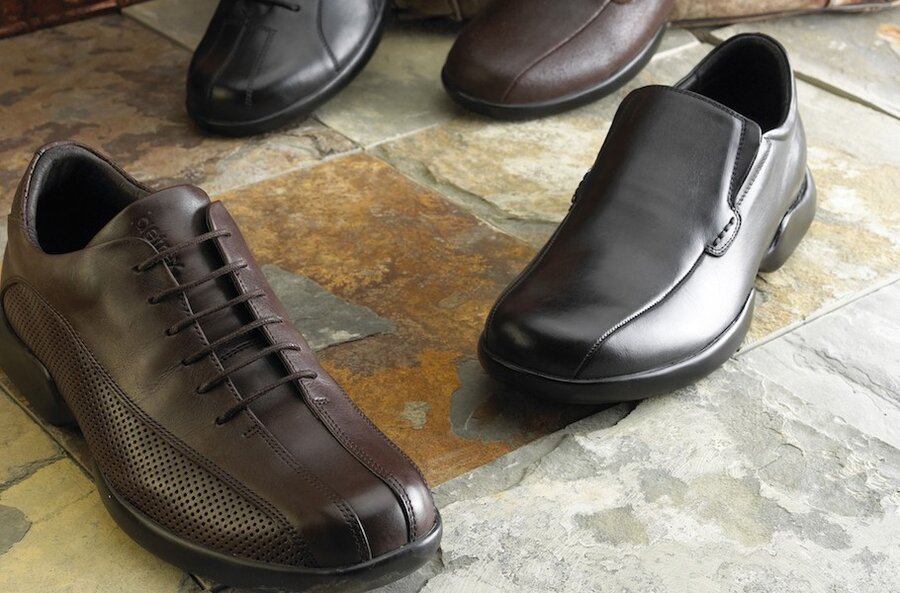 Finding the right fit for your shoes is essential to achieve maximum comfort and longevity. When shopping for new shoes, it's important to consider factors such as size, width, arch support, and material composition.
To ensure a comfortable fit that can accommodate a wide range of activities, measure your foot at least once every year. Additionally, have an expert evaluate your feet if you plan on purchasing any type of specialty shoe like running or hiking footwear.
Taking care in choosing the correct fit can help prevent blisters and other common ailments associated with ill-fitting shoes. Furthermore, by selecting the appropriate materials for each activity level you can extend the life of your shoe while still ensuring optimal comfort and performance levels.
With proper research and selection techniques—plus regular maintenance—you'll be wearing comfortable shoes throughout the year!
Invest in Quality Materials for Long-Term Durability
Investing in quality materials for your shoes is an important step in ensuring comfort and longevity. The type of materials used to construct the shoe, from the sole to the laces, can make all the difference when it comes to how your feet feel after a long day on them and how much wear and tear they handle before needing replacing.
High-quality leathers will last longer than synthetic material, while rubber soles will provide better grip and flexibility than plastic ones. When looking for a new pair of shoes, be sure to inspect the quality of construction; pay attention not only to what type of material was used but also its craftsmanship – look for even stitching as well as strong and secure fastenings such as eyelets or buckles.
Investing in good quality materials now gives you peace of mind that you'll enjoy comfortable shoes for years down the road.
Pay a Visit to A Shoe Repair Shop
When it comes to the longevity and comfort of your favorite footwear, there is no better place to start than at a shoe repair shop. Experienced technicians can assess the condition of your shoes, help you select new soles and heels as needed, replace worn-out laces with more durable ones, and even apply special treatments that will extend the life of your shoes.
Beyond repairs and basic maintenance, these highly trained professionals can also provide advice on how best to care for your shoes to maintain their quality over time. When seeking expert advice or professional services related to shoe care, make sure you pay a visit to a trusted shoe repair shop first!