The use of battery cells is ubiquitous in modern electronics. From our mobile phones to laptops, cars, and even medical devices, batteries are the powerhouse that makes these technologies possible.
But what exactly makes a battery cell so powerful? In this article, we dive into the science behind battery cells and explore how they work to provide reliable energy sources for all kinds of applications. Well, take a look at different types of batteries, their components, and how scientists and engineers have worked together to improve their efficiency over time.
By understanding the inner workings of battery cells, we can gain insight into why they are such an integral part of modern technology.
How Do Battery Cells Work?
When it comes to powering modern electronics, battery cells are essential. These small yet powerful components store and release energy for your device to function properly.
But how do they work? Battery cells are made up of two electrodes, an electrolyte, and a separator between the electrodes. When charged, the cathode is reduced at the positive electrode while oxygen is oxidized at the negative electrode.
The electrolyte acts as a medium that facilitates the movement of ions from one electrode to another when charging or discharging occurs. As current flows into the cell during charging, electrons accumulate on one side while positively charged ions travel through the electrolyte towards the other side where they accumulate causing a charge imbalance across both sides of the cell wall known as voltage potential difference or electromotive force (EMF). This EMF then drives electrons throughout the circuit powered by a battery pushing them back through the electrolyte towards the other side in the form of discharge until balance is restored and the original state is achieved again thus completing the cycle.
Types of Batteries and Their Applications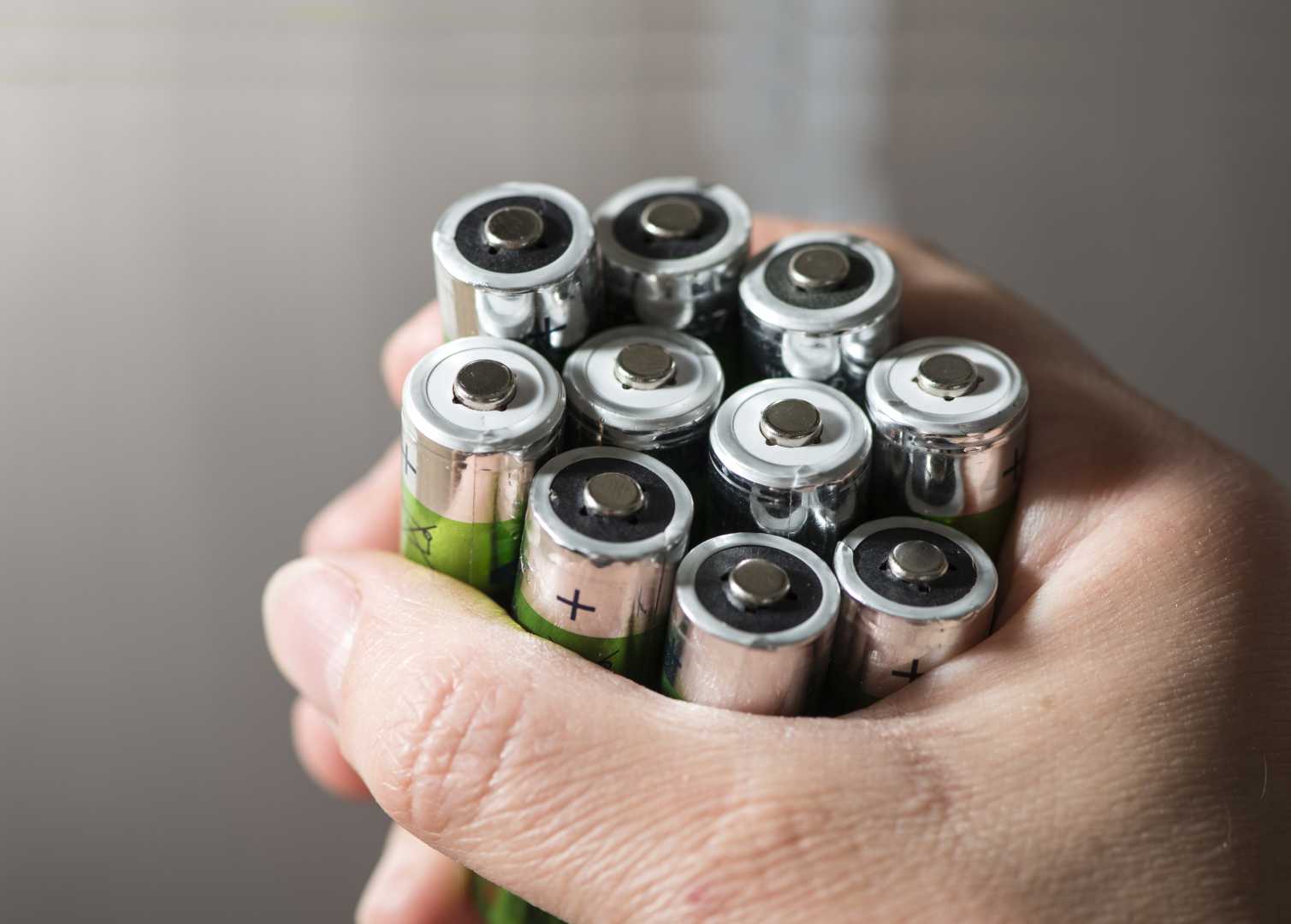 Batteries have become indispensable for modern electronics, providing a reliable and renewable source of power. There are various types of batteries available to suit the needs of different applications.
From traditional lead-acid batteries to lithium-ion cells, each type offers unique advantages and disadvantages depending on its use. Lead acid batteries have been around since the 19th century and are still in widespread use today due to their affordability and relatively low cost per charge cycle.
Lead acid cells can be found in automotive vehicles, lawnmowers, golf carts, wheelchairs, and other heavy-duty equipment where they provide higher currents over extended periods with minimal maintenance required. Lithium-ion (Li-ion) batteries represent one of the most popular battery technologies used today due to their high energy density compared with other rechargeable cell chemistries such as nickel-cadmium or nickel metal hydride which make them ideal for powering consumer electronics like smartphones or tablets.
Li-ion cells also offer superior life cycles than lead acid while being lighter in weight – however, they require more specialized charging techniques so as not to damage the internal structure causing it to catch fire or explode under certain conditions if mishandled. Nickel Cadmium (NiCd) Battery is another common rechargeable chemistry that has been widely used historically because it offered longer run times at lower costs than NiMH when it was first introduced during World War II era radio equipment but now is mostly replaced by Nickel Metal Hydride (NiMH). NiMH offer slightly higher capacity but shorter run times than NiCd along with a much lower self-discharge rate making them perfect for devices that may sit unused for months such as remote controls or smoke detectors without losing too much charge over time.
Alkaline Batteries are disposable single-use primary cells typically composed of zinc manganese dioxide combinations that supply 1.5 volts – these non-rechargeable types are best suited for short-term applications like flashlights, calculators, toys, etc.
.. However alkaline technology has come a long way since its inception offering new variations such as silver oxide button cells which last up to 5x longer than conventional alkalines while supplying tiny amounts current suitable watch movements clock radios, etc.
Design Considerations for Battery Cells
Design Considerations for Battery Cells are critical for the continued success of modern electronics. Before even beginning to construct a battery cell, it is important to understand what materials will be used and how those components interact with each other to create a functional unit.
This requires taking into consideration factors such as the size, shape, weight, and power requirements of the device that needs powering. Additionally, one must also consider potential overheating issues or safety protocols when creating a battery cell design.
For example, some designs might need additional protection against short-circuiting or water ingress. Furthermore, depending on application certain materials may need to be incorporated into the design such as carbon nanotube-based separators which can help prevent dendrites from forming inside batteries and thus increase their lifespan significantly.
Ultimately making sure all these considerations are taken into account before designing a battery cell is essential if we want our electronic devices to keep running optimally over time without any major hiccups.
Conclusion
Battery cells are the powerhouse of modern electronics, providing reliable and efficient energy to a wide range of devices. They have become increasingly integral components in many applications from consumer products to industrial machines.
Battery cell technology has advanced significantly over the past few decades, allowing for greater power storage capabilities while reducing their physical size. These advances have enabled new possibilities for our electronic devices that would not be possible without them.
As battery cells continue to evolve and improve, we can expect even more innovative uses of this powerful technology in the future.