Carrying and using tech on planes is challenging with the growing travel restrictions. Most people who don't know what to carry on the aircraft would rather shut down all their electronics and pack them together in checked luggage to avoid misunderstandings.
After all, the consequences of breaking the tech ban could range from delaying the flight to banning the flight.
The simple solution is for everyone to familiarize themselves with the flight regulations to avoid confusion. The problem is each flight has different restrictions on electronics, with some flights having stricter measures than others.
Tracking the specifics of each particular flight, while possible, is exhausting. Instead, it is more convenient to use guidelines on bringing tech on planes while conforming to the regulations.
Packing electronics in hand luggage
Although the tech ban is quite severe, it doesn't mean that the usage of all electronics on the flight is strictly forbidden. Thankfully, airlines wouldn't want to force their passengers to survive through a long-haul flight on just the behind-the-seat screen entertainment. So, what tech is allowed on a flight, and how can someone get it through check-in?
Most flights allow the usage of these electronic items on board:
Mobile phones
E-readers
MP3 players
Tablets
Portable game consoles
Laptops
Cameras
Hairdryers and hair straighteners
Electric shavers
 Phone chargers
Essentially, everything in ExpressVPN's tech survival kit is flight-worthy. Packing such tech in your carry-on luggage is an excellent solution in keeping it close at hand during the flight. The average weight for hand luggage is between 7–10Kg.
Of course, there are differences based on the flight itself. For instance, some flights don't allow the usage of laptops and tablets on board, while others don't let packing specialty equipment for cameras in hand luggage. Therefore, it is advisable to confirm with the airline before packing for the trip.
Packing electronics in check-in luggage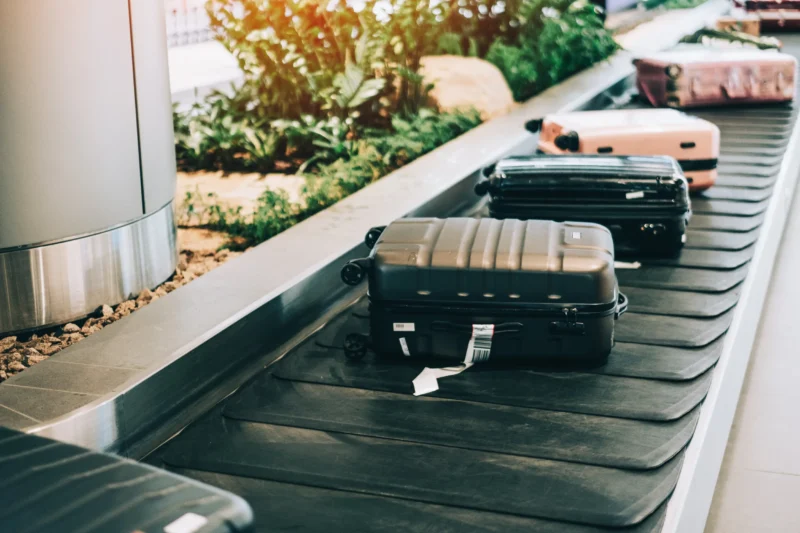 Check-in luggage is for the tech whose usage isn't allowed or needed through the flight, particularly electronic tools, instruments, and components. The average weight for check-in luggage is 15 – 30 Kg, which will enable passengers to carry more electronics on their trip. Therefore, bearing in mind the risk of damage and loss or theft and the additional costs for the luggage, check-in luggage is an excellent way to bring the most tech on planes.
Preparing for the security checks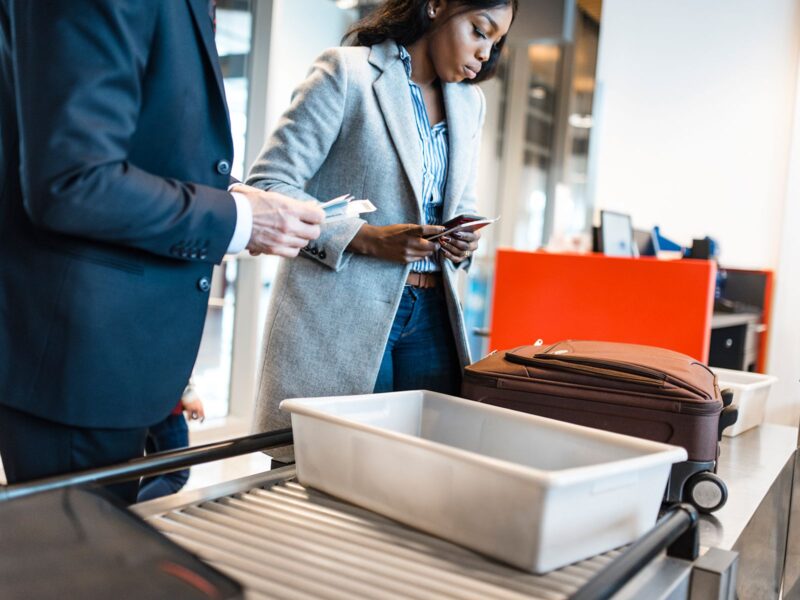 Security checks on tech are very rigorous, and poor preparation can delay the flight. The key to avoiding that lies in easy access and proper organization. All electronics, whether in hand luggage or check-in luggage, should be easily accessible, making it easier to remove them from the bag for screening. The security check usually mandates separate screening of anything larger than a phone.
Organizing the tech could make it easier for security to run their checks, especially for check-in luggage. Using labeled ziplock bags or plastic containers is an excellent way for passengers to categorize their luggage and make the security check easier, especially for electronic components such as LEDs, capacitors, resistors, and circuit boards.
Charge all the electronics before packing them. Devices that don't turn on are usually considered a security risk and might lead to a flight delay and even a flight ban in severe cases. After all, security may assume that a bomb could be hidden in the battery compartment.
How to get DIY projects on planes
Most electronics DIY projects are composed of a variety of components. Therefore, it is recommended to disassemble the project and then pack and label the models separately. Additionally, communicating with security can make the boarding process more manageable. Of course, it would be better to notify the airline in advance, especially if they have a pre-check program.
The issue with batteries
Flights don't permit lithium and lithium-ion batteries, including those in the phone, tablet, laptop, and spares, in the hold because they carry the risk of overheating, catching fire, or exploding. That is, unless the battery is installed in a device and is less than 100 watts, such as those installed in laptops, tablets, cameras, and similar portable electronic devices.
Installed rechargeable batteries, between 100 – 160 watts, can only be carried in hand luggage, which covers most extended-life laptop batteries and batteries for specialty audio-visual equipment. Battery chargers and power banks are only allowed in your carry-on luggage.
Spare rechargeable batteries can only be carried in hand luggage. Moreover, if the capacity is between 100 – 160 Wh, the airline imposes a limit of two batteries per person. When packed, the terminals of the spare batteries must not contact other metals. Instead, they should be packed in their original packaging, a battery case or a plastic container.
Dry cell batteries are allowed in both the carry-on luggage and check-in luggage.
Sign up for the pre-check program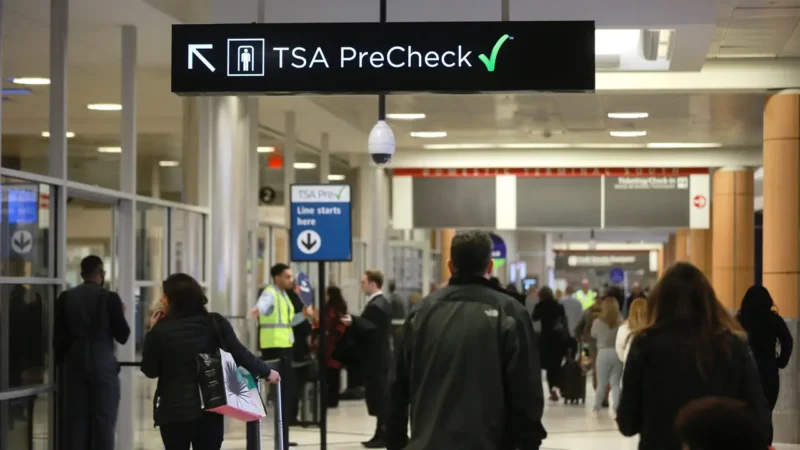 Passengers should call and confirm with the airline whether there's a pre-check program. For instance, the TSA has a check-in program for which passengers can sign up. Passengers, particularly frequent flyers, should sign up for such programs for a more straightforward boarding process.
Such programs are essentially a vetting process that assesses risk factors in a passenger's background and provides convenience. If the passenger passes the TSA Pre-Check, for instance, they could board the plane through the Pre-Check Lane without having to separate electronics from their luggage for individual screening.
The Takeaway
Although this guideline covers almost everything on bringing tech on planes, passengers should be advised that the regulations differ depending on the airline. Therefore, adapt the guide to the specific circumstances after confirming with the airline. More importantly, although some restrictions aren't strictly enforced, such as battery bans, the passengers should respect them nonetheless.
Similarly, passengers shouldn't use electronics during take-off or landing to avoid the risk of an accident. Basic respect for the law makes it easier for the passengers and the security agents to perform their duties. Besides, while not all airlines strictly enforce the rules, some do, and following the rules allows one to avoid embarrassment.