Environmental Chambers are a revolutionary technology that is making lives safer and easier all around the world. From protecting medical equipment from extreme temperatures to ensuring products meet safety standards, environmental chambers have become an invaluable tool for many industries.
Whether used in research or production, these high-tech machines provide precise control over temperature, humidity and air pressure – allowing companies to create ideal conditions for testing their products. With advanced features such as alarm systems, remote monitoring capabilities and automated data logging, environmental chambers not only ensure safety but also allow workers to be more efficient while simultaneously saving time and money.
In short, Environmental Chambers are changing the way we work – providing peace of mind while creating a better future for us all.
Understanding Environmental Chambers: What They Are and How They Work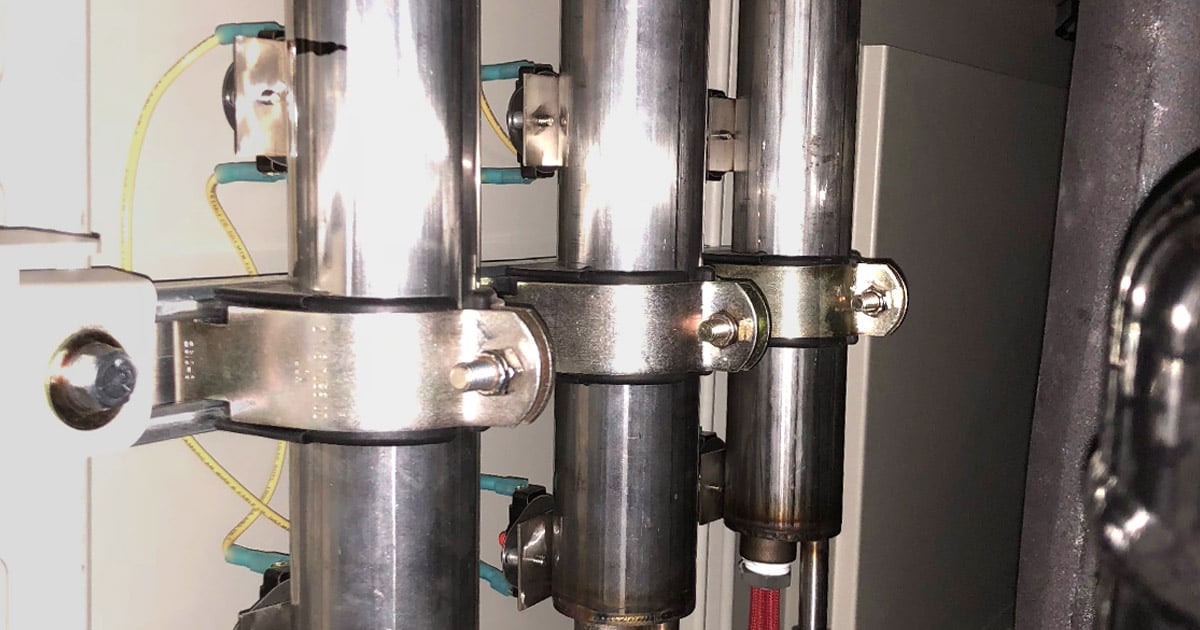 Environmental chambers are becoming increasingly important in todays world. They are used to simulate various environmental conditions, including temperature, humidity and pressure, so that products can be tested and evaluated safely.
Understanding how these chambers work is essential for those involved in their development and implementation. At the most basic level, an environmental chamber consists of a sealed container with precise controls over internal conditions such as temperature, humidity or air pressure.
This allows scientists or engineers to accurately mimic real-world environments so they can test materials and components under similar circumstances to what they will experience in use. The advantage of testing within an environmental chamber is that it eliminates any effects from external sources which could contaminate results or affect accuracy.
The specifics of each chamber depend on the type of environment being simulated – for example hot/cold temperatures might require different insulation systems – but typically all chambers have a range of sensors measuring relevant parameters like temperature or pressure inside the chamber at all times. They also usually include heating elements and cooling systems to maintain desired levels between tests as well as software designed specifically for controlling the operation of the chamber itself.
There are numerous applications for using environmental chambers; from testing out new products before releasing them into production, to running long-term studies examining how certain materials respond when exposed to different temperatures over time – just some examples where this technology plays a critical role in ensuring safety during product development cycles and beyond!
The Benefits of Environmental Chamber Technology
Environmental chamber technology is an invaluable tool that offers numerous benefits to industries and consumers alike. Not only does it help create safer, more secure environments, but it also helps ensure the quality of products and materials used in everyday life.
The use of environmental chambers provides many advantages, such as precise temperature control, humidity regulation, light manipulation, and atmospheric pressure adjustments. These features enable scientists and engineers to test a variety of products in different conditions to assess risks or hazards before they reach the public domain.
Additionally, this technology can be used for research purposes by creating simulated atmospheres with specific parameters for experiments or studies. Finally, these chambers are essential for both industrial safety training programs and consumer product testing laboratories because they provide reliable results quickly in order to reduce risk associated with potential hazardous conditions. Environmental chamber technology is revolutionizing how we live our lives by providing us with increased protection against dangerous elements while helping us develop better technologies faster than ever before.
Ensuring Safety with Environmental Chambers
Environmental chambers are an important piece of technology that is making a real difference in the safety of everyday life.
Environmental chambers provide a safe, controlled and consistent environment for testing products and materials to make sure they are suitable for use. They also ensure that tests adhere to industry standards, while providing precise measurements of temperature, humidity and other variables.
By allowing users to simulate various environmental conditions, these chambers can help identify potential risks before any product reaches the market. This helps guarantee quality control and ensures the safety of consumers around the world.
Furthermore, with their ability to replicate extreme climates or environments on demand, environmental chambers are becoming increasingly important in research laboratories as well as manufacturing facilities where new products or processes need rigorous testing before being released into the public domain. With their versatility and reliability, environmental chambers have become indispensable tools for ensuring safety throughout many industries today.
Conclusion
Environmental Chambers are an incredible technology that is making lives safer. This revolutionary technology has allowed for the increased safety of a variety of industries, including medical research, pharmaceuticals and the automotive industry.
By providing precise conditions and temperatures in which to conduct important tests, Environmental Chambers have enabled organizations to develop better products with higher levels of quality control. The accuracy and reliability provided by these chambers allow businesses to create more reliable results while simultaneously creating a safer environment for their employees on-site.
With this advanced level of precision, its no wonder why Environmental Chambers are becoming increasingly popular among companies around the world. Technology Making Lives Safer has never been so easy!