The advancement of technology has drastically changed the way we interact with our urban landscapes. One such example is LED street lighting, which has revolutionized how cities are illuminated at night.
From its humble beginnings as a simple light source to today's complex and energy-efficient systems, LED street lighting has come a long way in transforming urban streetscapes into vibrant and inviting places to be. This article will explore the evolution of LED street lighting over time and discuss the various benefits that it brings to urban areas.
The Advantages of LED Street Lighting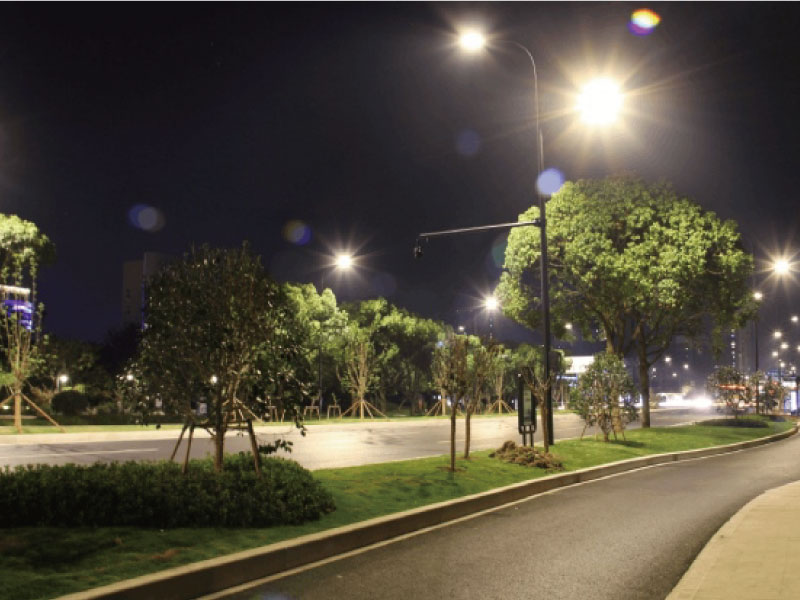 LED street lighting has revolutionized urban landscapes, offering multiple advantages over traditional lighting methods. For starters, LED lights are more energy-efficient and longer lasting than other types of lights.
This means that they require less maintenance and fewer replacements, which can lead to significant cost savings for municipalities or businesses in the long run. Additionally, LED lights produce higher quality light compared with conventional alternatives such as sodium vapor lamps; this improved visibility improves safety for both drivers and pedestrians alike.
Moreover, research suggests that LEDs may also have environmental benefits due to their reduced carbon emissions and ability to be dimmed or turned off during non-peak hours. The decreased light pollution associated with LED streetlights can also help preserve ecosystems by reducing the impact of artificial nighttime illumination on wildlife habitats like wetlands or coastal waters. Finally, many cities now use smart technology in conjunction with their LEDs, allowing them to adjust lighting levels depending on weather conditions (e.
g., brightening when it rains), creating zones within certain areas for better control of traffic congestion during peak hours, and even collecting data about usage patterns for analysis purposes—all while saving money on energy costs at the same time!
Illuminating the Urban Landscape: Exploring LED Technology
The introduction of LED lighting to urban landscapes has revolutionized the way we experience and understand our cities. By providing safe, sustainable light sources that can be tailored for specific applications, LED technology has enabled us to explore new ways of illuminating both public and private spaces.
From enhancing visibility on city streets and sidewalks to creating eye-catching displays in high-end retail stores, LEDs have become an essential part of modern life in many large metropolitan areas. LED streetlights are designed with maximum energy efficiency in mind, allowing them to last up to twice as long as traditional lighting solutions while consuming significantly less power.
This enhanced longevity allows cities around the world to reduce their operating costs while also helping protect the environment by reducing emissions associated with producing electricity or burning fossil fuels. Additionally, LED street lights provide a greater degree of control over illumination levels — meaning they can be dimmed when necessary or customized based on location and time of day – further increasing sustainability through decreased consumption compared with conventional lighting systems.
In addition to economic benefits, quality LED lighting offers a range of aesthetic advantages too: from subtly highlighting architectural features like storefronts or monuments at night; creating drama within parks or outdoor events; even adding an extra layer of safety on pathways after dark by maximizing visibility without overwhelming surrounding areas with excess brightness. The possibilities for creative expression are virtually limitless when it comes to using LEDs as part of any urban landscape design plan.
These days there's no limit when it comes to exploring how LEDs might illuminate any given area—from small alleyways that need extra security coverage during dusk hours up while looking for cost-efficient alternate cost-efficient sacrificing style points along the way—there's something available for every situation thanks largely in part due its versatility within this field today. With their wide array of options being made available now more than ever before, it truly helps make sure e each individual is able to get exactly what they're to e seeking out from this type of device.
Whether used indoors or outdoors there's simply no denying its potential these days — making it one of those technologies you won't want to miss out on.
The Benefits of Smart City Lighting Systems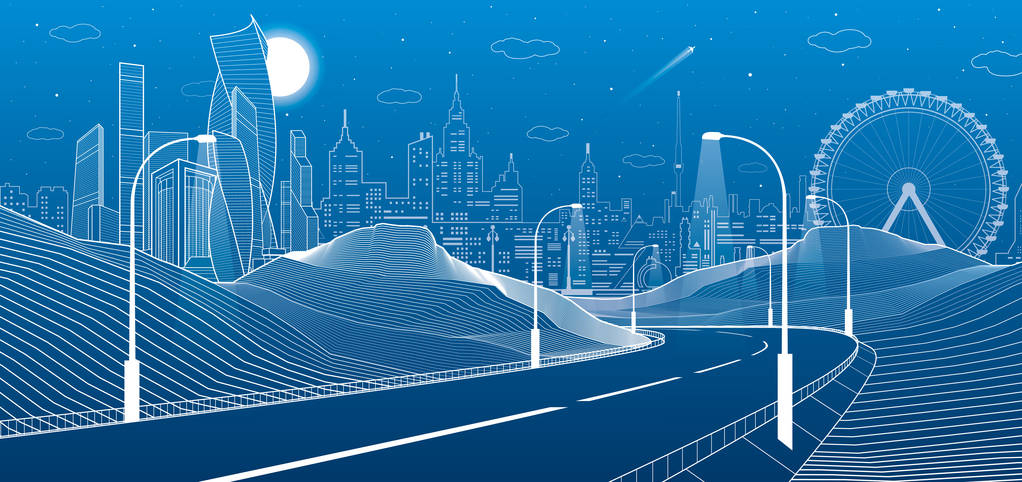 The modern-day smart city lighting system is revolutionizing the way urban landscapes are illuminated. Smart LED street lighting provides a variety of benefits that can make urban areas more efficient, safer, and aesthetically plea, sing.
One of the primary advantages of installing LED street lights in cities is improved energy efficiency. Smart LED lighting systems consume less power than traditional incandescent bulbs and last longer, reducing energy costs associated with keeping public spaces lit at night.
Additionally, by using motion sensors and timers to control when lights turn on or off, these systems reduce unnecessary light pollution and light trespass caused by leaving lights on for long periods of time. Smart periods improve safety in urban environments both day and night.
By providing better visibility throughout streets and parks, pedestrians can navigate standings safely while drivers have an easier time seeing potential hazards ahead on roads at night. Furthermore, since many smart LED streetlights feature CCTV cameras integrated into their design they help to deter crime as well as provide evidence if a criminal incident were to occur in a public space.
Finally, modern-day smart city lighting systems provide aesthetic value beyond what traditional incandescent bulbs could offer alone; LEDs come in different colours which can be vcolorsdisplays that add visual appeal to buildings or monuments while also enhancing the overall atmosphere of an area after dark.
This newfound ability has allowed cities around the world to express themselves creatively through creative designs while still fulfilling all requirements for national purposes during nighttime hours – making it possible for citizens from all walks of life to experience something truly special within their own hometowns when dark falls over them each evening
Conclusion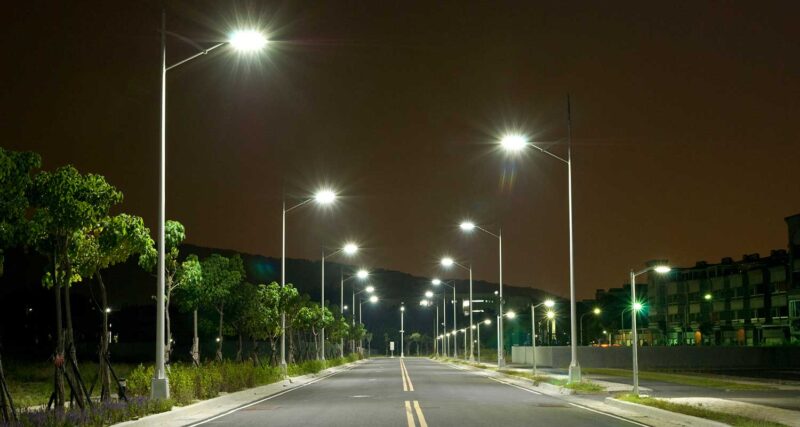 LED Street Lighting has revolutionized urban landscapes for the better. Not only does it provide more efficient and cost-effective lighting than its predecessors, but also provides a significant decrease in light pollution.
Additionally, LED street lighting can be tailored to fit the specific needs of various us cities or locations while providing an enhanced level of safety and security. This technology is sure to have an even larger impact on city life in the future; as advances are made, we will continue to see brighter, safer cities with less energy consumption.