As technology continues to evolve, the need for mechanical engineers is becoming increasingly important. With a combination of creativity and technical skills, they have the potential to be future innovators in various industries.
But before that journey can begin, these engineers must first undergo rigorous training. This article will provide an overview of what this process looks like and how it shapes the development of tomorrows industry leaders.
From learning core concepts to mastering advanced techniques, aspiring mechanical engineers face a challenging but rewarding path ahead as they prepare for their chosen career paths.
Understanding the Mechanical Engineering Process: Developing a Foundation for Innovation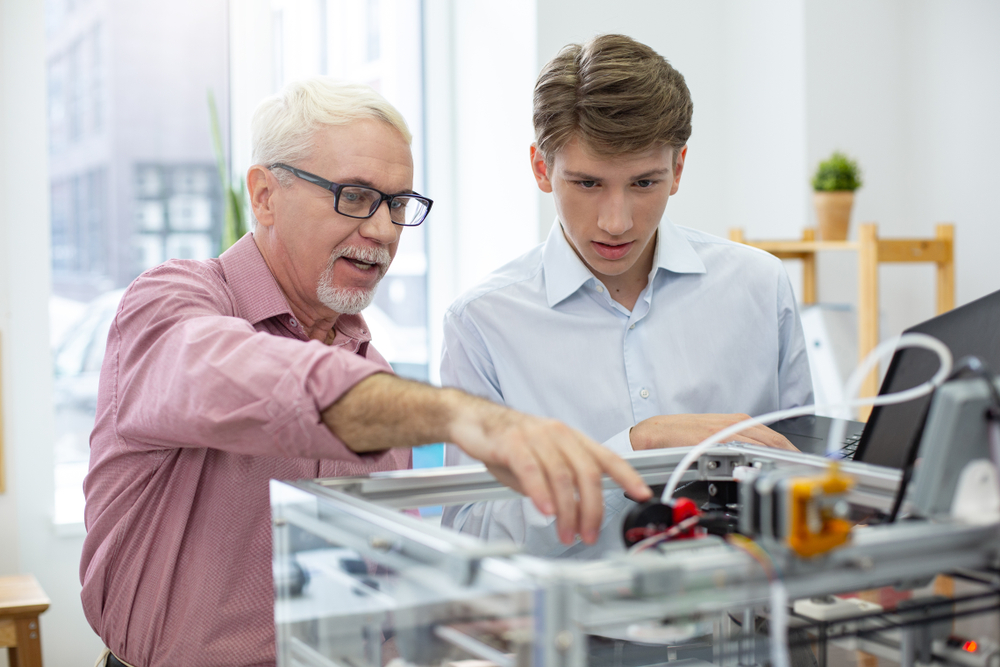 Mechanical engineering is a cornerstone of modern innovation, and understanding the process of training engineers is essential for preparing them to be future innovators. In order to successfully create the next generation of breakthroughs, it is important for mechanical engineers to have a strong foundation in both problem-solving skills and technical knowledge. By learning how to break down complex problems into manageable pieces, they are better equipped with the tools needed to solve difficult challenges.
At the same time, having an extensive background in mathematics and physics gives them practical experience that can be applied when building or repairing machinery. Additionally, by taking courses on design processes and manufacturing techniques, they gain insight into different methods used for developing new products or improving existing ones.
With this combination of theoretical theory and hands-on practice, mechanical engineers are given a comprehensive view on creating efficient solutions through creative thinking that will fuel future innovations.
Applying Innovative Thinking to Traditional and Emerging Technologies
Training mechanical engineers to become innovative and successful in their field requires a unique approach that combines traditional instructional methods with emerging technologies. Forging future innovators begins with introducing them to the core principles of machine engineering, such as thermodynamics, materials science, and design fundamentals.
At the same time, they must also be exposed to cutting-edge tools and techniques like robotics, simulation software, 3D printing technology, artificial intelligence (AI), virtual reality (VR) systems and more. By applying these groundbreaking concepts alongside those from established fields of knowledge within engineering education programs students can gain an understanding of how to develop new solutions for existing problems.
Additionally, they learn how to apply creative thinking when engaging with both traditional and novel technological applications; this is done through team projects that allow students to explore real-world scenarios together while developing skills in communication and collaboration essential for success in any modern career path.
Nurturing Creativity and Collaboration in an Interdisciplinary Setting
Mechanical engineers are the innovators of tomorrow, and it is vital that they receive an education that nurtures creativity and collaboration in an interdisciplinary setting. By developing their problem-solving skills, promoting critical thinking, and encouraging openness to new ideas, these future engineers can become well-rounded professionals with a comprehensive understanding of the engineering field and how it interacts with other disciplines. At universities across the world, students are encouraged to work in teams on complex projects for real clients while engaging in meaningful dialogue with faculty members from multiple backgrounds.
Through this approach, mechanical engineers gain invaluable experience collaborating with others outside their own discipline – a key component needed for successful innovation today.
Conclusion
The journey of training mechanical engineers in order to forge future innovators is an important one. Mechanical engineering processes ranging from design and fabrication to maintenance and repair. Through the development of new technologies, mechanical engineers are at the forefront of innovation, creating products that improve our lives every day.
By providing aspiring engineers with the knowledge and skills they need to succeed in this field, we can ensure that they have access to a successful career path where they will be able to make meaningful contributions for years to come.