Bookkeeping is an essential part of running a business, but with the emergence of virtual tools and technology, it can be difficult to keep track. The Basics of Virtual Bookkeeping provides an introduction to this increasingly popular practice.
From understanding the basics of how bookkeeping works virtually, to exploring different software options available, readers will gain valuable insight into how they can build a more efficient system for their own business operations. Whether youre just starting out or looking for ways to streamline your processes, this guide will provide you with all the information necessary to take advantage of virtual bookkeeping solutions.
What is Virtual Bookkeeping?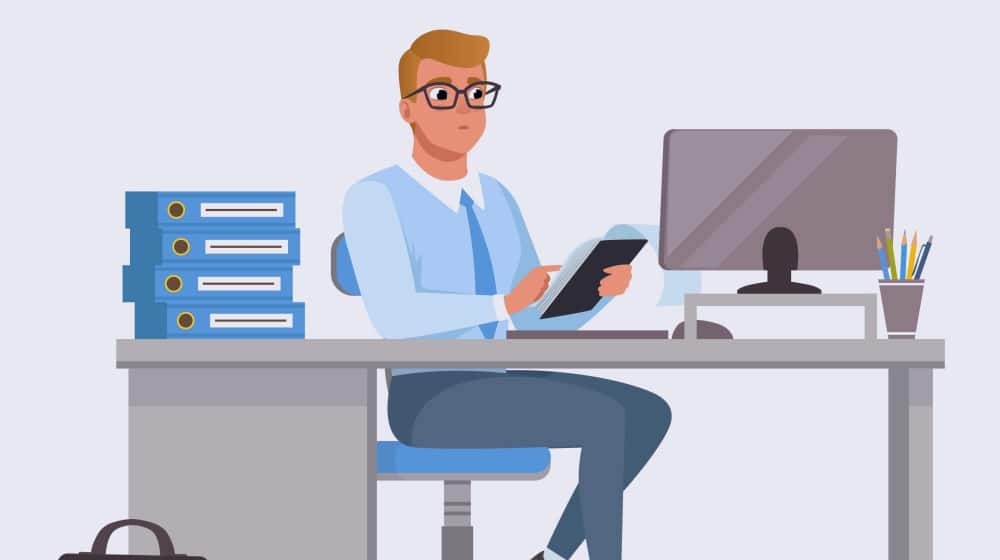 Virtual bookkeeping is a powerful tool that businesses of all sizes can utilize to manage their finances. It allows users to track income, expenses, and assets on an ongoing basis without the need for manual accounting processes.
With virtual bookkeeping, transactions are stored digitally in a secure database so that financial data remains accurate and up-to-date at all times. Virtual bookkeeping also removes paperwork from the equation, making it easier for business owners to access their financial data quickly and accurately. Furthermore, many virtual bookkeepers offer features such as budgeting tools and automated invoicing which make managing finances even simpler.
By taking advantage of these features, businesses can save time while ensuring accuracy with each transaction they make.
Advantages of Virtual Bookkeeping
Virtual bookkeeping has several advantages over traditional bookkeeping methods. First, it is significantly cheaper than hiring a full-time accountant or bookkeeper.
Virtual bookkeepers can provide the same services as an in-house team for a fraction of the cost and with much less hassle. Second, virtual bookkeepers are available anytime and anywhere – there's no need to wait for them to show up at your office or even be in the same time zone.
Third, they leverage powerful cloud technology that enables secure access from any device with an internet connection. This allows you to keep track of your finances while on the go without having to worry about data security.
Fourth, virtual bookkeepers use sophisticated automated systems which allow them to stay up-to-date on important regulations so that they can manage your books more efficiently and accurately than ever before. Finally, their expertise means you don't have to spend time learning complicated financial concepts which makes it easier for business owners who may not have experience managing their own finances or taxes.
Essential Tools for Successful Virtual Bookkeeping
Successful virtual bookkeeping requires the right tools. Business owners need to know which platforms, software, and other resources are essential for staying organized and working efficiently.
Here are some of the most important tools for successful virtual bookkeeping: 1) Accounting Software – This technology enables business owners to track their financial transactions in one place. Popular options include QuickBooks, Xero, Freshbooks, Wave Accounting, and Zoho Books.
2) Remote Access Platforms – To ensure secure access to sensitive data even when away from the office or home base, businesses should use a reliable remote access platform like LogMeIn Pro or TeamViewer. These solutions allow users to securely gain access from any device with an internet connection.
3) Cloud Storage Solutions – For many small businesses that don't have large IT departments managing their systems, cloud storage solutions such as Dropbox can be beneficial for securely storing financial documents off-site while still allowing employees easy access whenever needed. 4) Project Management Tools – Staying on top of tasks is critical in virtual bookkeeping; using project management tools such as Asana or Trello can help keep teams organized by helping them stay on task and monitor progress over time.
5) Tax Preparation Software – When tax season rolls around there is no shortage of paperwork involved; luckily tax preparation software like TurboTax can simplify this process immensely by automating much of the work associated with filing taxes each year
How to Get Started with Virtual Bookkeeping
Getting started with virtual bookkeeping can seem daunting, but it doesn't have to be. With the right tools and knowledge, you can set yourself up for success in no time.
The first step is to understand the basics of virtual bookkeeping: what it involves and how technology makes it easier than ever before. Once you have a foundation in these concepts, you can begin researching software systems that match your needs and budget.
After selecting an accounting system, spend some time getting familiar with its features and designating which staff members will use them. Then set up processes for keeping track of income and expenses so that all financial information remains accurate over time—no matter who enters or accesses the data.
Finally, double-check your work periodically to ensure everything is organized correctly as your business grows. With a little effort upfront, virtual bookkeeping can become a breeze!
Conclusion
Virtual Bookkeeping is an invaluable tool for businesses of all sizes in the modern world. It allows small business owners to manage their finances from anywhere, anytime, and with greater accuracy than ever before.
This can save them time, money, and effort as they can have access to up-to-date financial information quickly and accurately. Furthermore, virtual bookkeeping increases efficiency by automating many tedious tasks and providing accurate reports that give businesses insights into their financial performance.
With this technology at their fingertips, businesses are able to make more informed decisions about how best to use their resources for maximum gain. Virtual Bookkeeping has revolutionized the way we do our finances today and will continue to play a key role in helping businesses succeed tomorrow.