Copper sinks are a beautiful addition to any kitchen, with their rich orange-red hue and unique texture. They're also a great option for anyone with a neutral or modern kitchen, as copper is a neutral metal that goes well with other metals and natural wood finishes.
But before you rush into getting a new copper farmhouse sink, you should know what makes this sink so popular and how to properly maintain it. Indeed, this metal is perfect for almost any kitchen: it's durable and easy to clean, meaning that your copper sink won't be stained or corroded by frequent use of water. And if aesthetics are a concern or if there are other metal elements in your kitchen, then just know a copper farmhouse sink will easily blend in with its surroundings.
We know it's easy to get caught up in the excitement of redecorating. That's why we've come up with this guide detailing the pros of copper farmhouse sinks, as well as helpful tips here for you.
Pros of Choosing Copper Farmhouse Sinks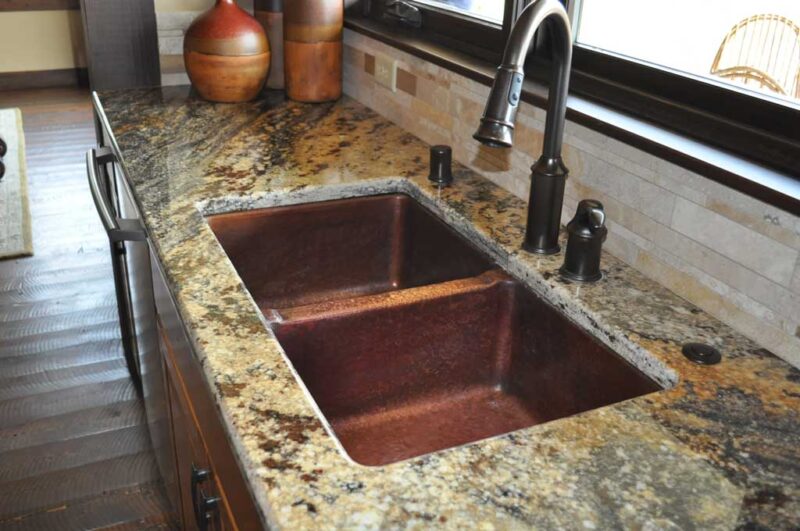 Copper is one of the most unique materials you can choose for your sink. They're perfect for someone who wants their kitchen to stand out.
For one, copper is an incredibly durable material, which means your sink will last for years, even with heavy use. This material is also incredibly easy to clean, so you won't ever see stains or other damage to your sink caused by constant water exposure.
Copper is a neutral metal that goes well with other metals and natural wood finishes. This means that it will go perfectly in almost any kitchen.
Tips on How to Care for Your Copper Sink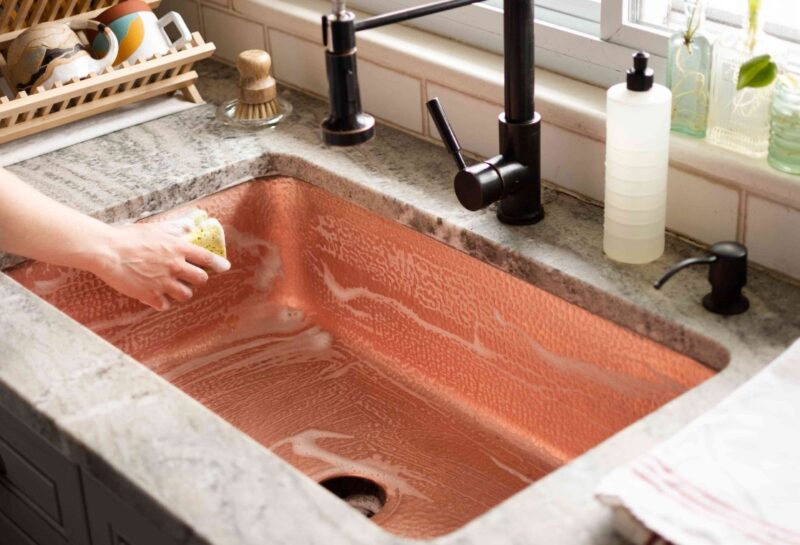 You'll need to clean your copper sink on a regular basis to prevent bacteria build-up and staining. Copper is a natural antimicrobial, which means that it has antibiotic properties that keep bacteria away. However, it's important to keep your copper sink clean to prevent staining as much as possible.
To clean your copper sink, first wipe off any debris with a wet cloth. Then, wipe it down with a mixture of warm water, dish soap, and vinegar. Make sure that the vinegar is 100% vinegar and not a cleaning vinegar. You can also use an eco-friendly cleaner.
You should also keep in mind that copper is a soft metal, so you'll need to be extra gentle with it. Don't use abrasive cleaners or scouring pads on your copper sink, and don't let it sit in water for extended periods of time.
In Conclusion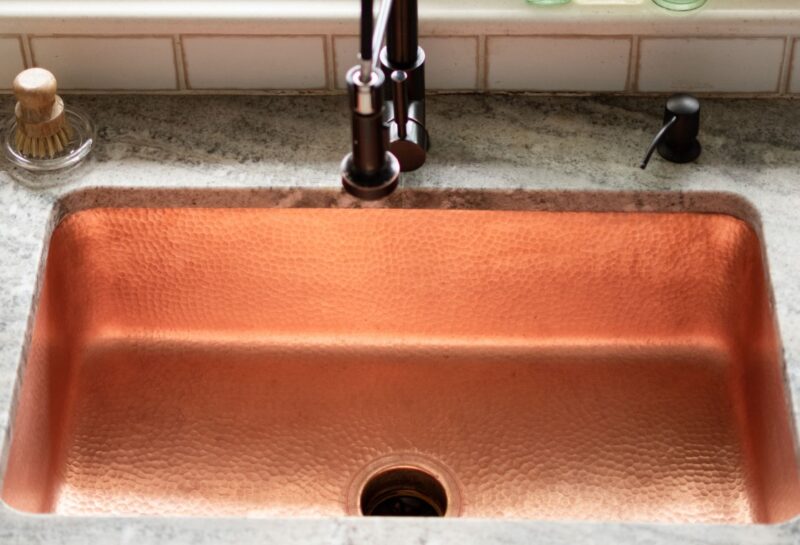 Choosing a copper sink for your kitchen will give you a beautiful focal point and help tie your space together. However, keeping your farmhouse sink is just as important to maintain its longevity.
Copper is a gorgeous, durable material that's perfect for almost any kitchen, but it's important to make sure that it's the right fit for you. The tips listed above should help you make a well guided decision.