Collecting and wearing lapel pins has become an increasingly popular hobby, allowing people to express their own unique style and express themselves. Whether you are looking for a way to show off your interests or just want some eye-catching accessories, lapel pins can be the perfect addition to any wardrobe.
What is a lapel pin?
Lapel pins are stylish yet subtle additions to any gentleman's outfit. These minuscule accessories don't serve a functional purpose, but instead, bring an extra layer of visual appeal to one's ensemble.
What's a lapel?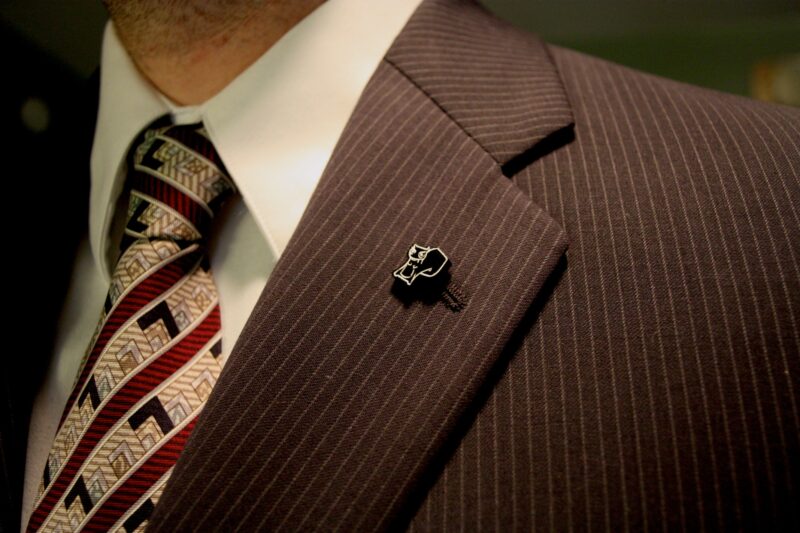 The lapel is the decorative fabric-covered portion that lies on each side of a jacket or coat, just below the collar. Often featuring a distinct buttonhole, it's made to showcase your greatest accessory: the lapel pin.
What are the different types of lapel pins?
Boutonnière
Although lapel pins are commonplace today, boutonnieres were (and still remain) their predecessors. Worn traditionally at weddings and proms – when life was simpler – these real flowers gracefully adorn the buttonhole of a shirt or jacket.
Floral lapel pins
The modern-day equivalent of the boutonniere, these pins are fashioned from materials like polyester, satin, and wool to look just like flowers. Nowadays they have become a huge hit – you can find them everywhere! These lapel pins may come as a pin or stickpin; either way they make an eye-catching addition to any ensemble.
How do i wear a lapel pin?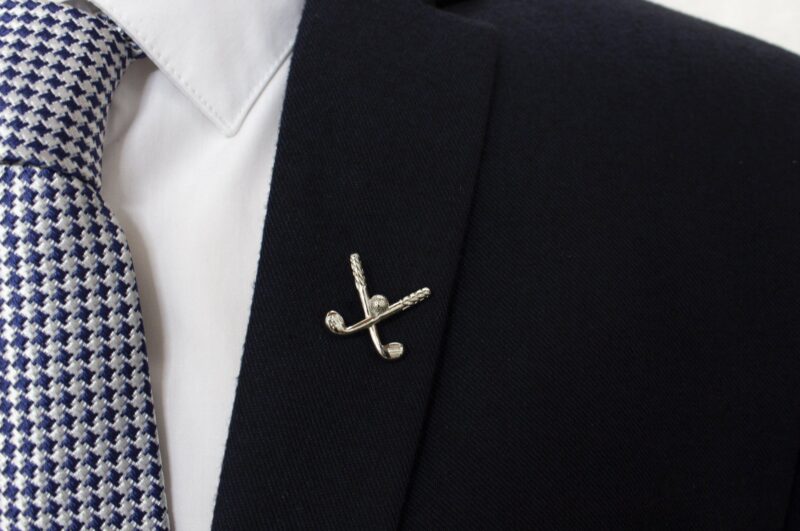 Depending on the lapel pin type you choose, there will be a corresponding method for attaching it to your clothing.
How to wear a floral or stick lapel pin
Remove the bottom cap of the lapel pin, you will see the needle
Pierce the needle through the top of the lapel on your jacket.
Bring the needle down and pierce it through the bottom of your lapel.
Put the cap back on (and Wallah! You've added a lapel pin to your outfit)
How to wear a mini pin or enamel pin
Remove the back piece of the lapel pin (or enamel pin)
Push the needle through the lapel pin buttonhole
Reattach the backing to the lapel pin (your lapel pin skills are increasing grasshopper)
Which lapel pin should i choose?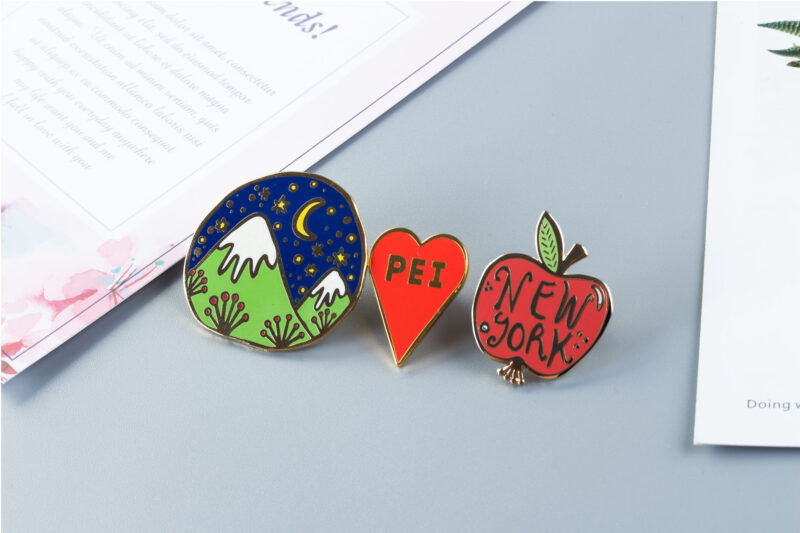 When it comes to your personality, the question is how much of yourself do you want to reveal (or not)?
When to wear floral lapel pins
Looking for a way to stand out from the crowd? Need an easy conversation starter? Or perhaps you just want to feel appreciated– we've got your back! Vivipins personalized lapel pins can become that staple in your wardrobe. Highly visible and striking, these pins come in any color you desire so there's something no matter what style you're aiming for. With our lapel pins, rest assured that you'll get more than enough compliments wherever life takes you.
When to wear stick lapel pins
Make a dapper statement without being too loud! These lapel pins are the perfect subtle touch, available in gold, silver, and bronze. Strut your stuff with confidence knowing you have something special pinned to your ensemble that others won't be able to miss! Outshine them all with effortless style – these lapel pins will get you compliments wherever you go.
When to wear mini pins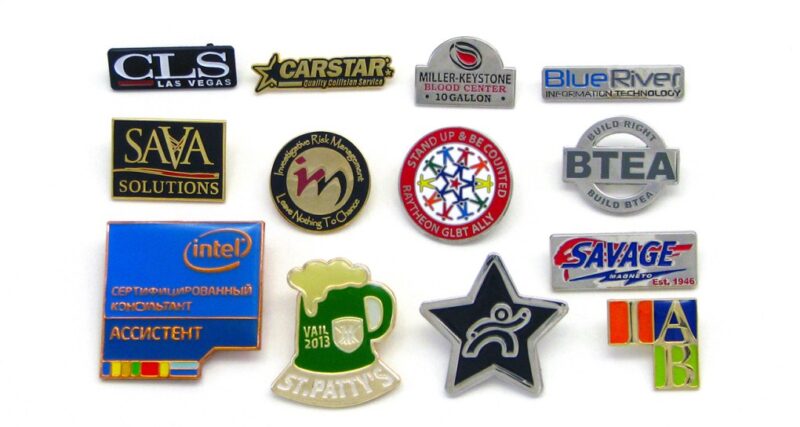 If you're looking to add a subtle yet sartorial flair to your outfit, look no further than these tiny lapel pins. The size of pin is small enough that it won't draw attention from far away, but a close-up will be sure to charm and delight.
What lapel pin looks good with a black suit
If you're looking to liven up your outfit, consider a bright color lapel pin like pink, blue or green. Alternatively, if you're aiming for an elegant finish, opt for neutral hues such as white, grey or beige. Either way – you'll look amazing.
When should i wear a lapel pin?
Lapel pins were once only seen as appropriate for exclusive occasions such as weddings or networking events, however, today they can be worn to any formal event. I have personally donned a lapel pin at work functions, weddings, and even the local Chipotle! Everywhere I go with my lapel-pinned ensemble, compliments are thrown left and right – why not try it yourself?
What type of lapel pin should i wear?
The type of lapel pins to wear really depends on the occasion. If you want to play it safe, mini or stick lapel pins are always a great option. But if you're feeling daring and looking for something more creative, why not give floral lapel pins a try? You'll definitely stand out from your colleagues! Just be sure that the attention isn't because of any bad decisions (like taking lengthy 1.5-hour lunch breaks every day.