You can set up "bridge mode" on some routers. It only takes mouse click to turn it on. Since the router controls your company's WiFi network, turning on bridge mode without knowing what it is could cause problems.
Bridge mode is a way to set up a router. Most routers won't let traffic through when set to bridge mode. When two WiFi routers are connected in bridge mode, one acts as a middleman between the connected devices and the main WiFi router. Before setting up, you should know what bridge mode is and why it's helpful.
Why is Bridge Mode so helpful?
Your company's Wi-Fi network's reach can be expanded by switching to bridge mode. There may be a need for more than one router to support your network. The area around the router might provide service. However, coverage may decrease or disappear once you leave the central office.
To increase the coverage area of your company's Wi-Fi network, you can use a "bridge mode" configuration that involves two separate routers. As a result, you'll benefit from increased speed and stability.
When two routers do NAT processes simultaneously, there may be conflicts. Due to competition between the two routers, a "Double NAT" will happen. Each router will set up a different Wi-Fi network. Some of your devices might be connected to one router and others.
Bridge mode stops Double NAP from happening because it turns off the NAP functions of the router. The "bridged" router will make the primary router's coverage area bigger by connecting the two routers. Both routers will use the same IP address, but only one will be in charge of NAP tasks.
Your router's Bridge Mode and WiFi security goes hand-in-hand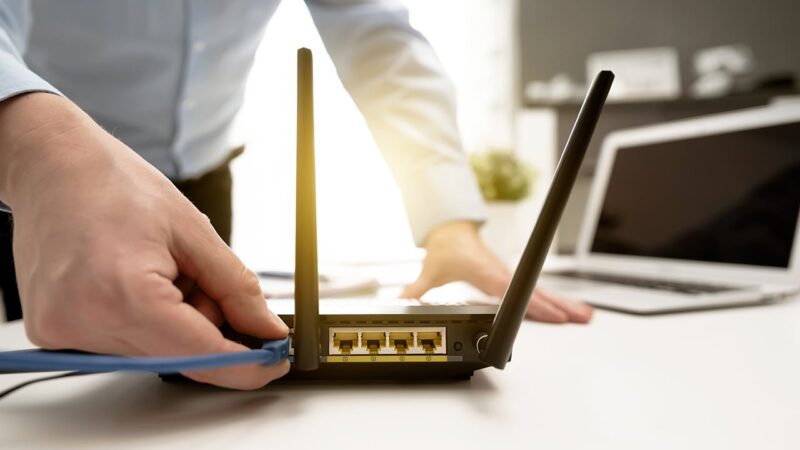 There are a few different reasons why you might want to use bridge mode in a router or other networking device:
To extend the range of an existing network: By placing a device in bridge mode and connecting it to an existing router or network, you can extend the range of the network and allow more devices to connect to it.
To combine two separate networks: If you have two separate networks that you want to combine into a single network, you can use bridge mode to do so. This can be useful if you want to connect devices that are on different networks but need to communicate with each other.
To improve network performance: In some cases, using a device in bridge mode can improve network performance by reducing the number of hops that traffic has to take between devices.
As for WiFi security, there are a few key steps you can take to ensure that your wireless network is secure:
Use a strong, unique password for your WiFi network. Avoid using common words or phrases, and use a combination of letters, numbers, and special characters.
Enable WPA2 encryption on your router. This will help to protect your network from unauthorized access.
Use a firewall to block unauthorized incoming connections to your network.
Enable MAC filtering on your router. This will allow you to specify which devices are allowed to connect to your network based on their MAC addresses.
Regularly update the firmware on your router to ensure that it has the latest security patches and features.
Also, read our blog on DDoS attacks and their detection.
How to set up Bridge Mode?
If you want to set up your wireless router in bridge mode, here are the general steps you should take, though they may vary slightly depending on your model. Aside from the SID, WiFi security mode, wireless password, and operating frequency of your primary router, you'll also need these details.
When you're ready to configure your router, open a web browser on a connected device.
Navigate to the router's setup page.
When prompted, type in the router's credentials.
Find the option to configure bridge mode under settings and turn it on.
Enter the details of your primary wireless router to set up bridge mode.
So now, you have set up Bridge mode on your router.
Closure
You don't have to switch to bridge mode all the time. If the WiFi at your place of business works well, there's no reason to turn on this feature. But if the WiFi at your workplace is spotty or unreliable, you may want to switch to bridge mode. When this feature is turned on, one of your routers will act as a switch, letting you extend the range of your Wi-Fi network.