When it comes to laser technology, there are a few different types of machines that have been developed over the years. CO2 lasers, fiber lasers and Nd:YAG lasers all offer unique advantages for various applications.
In this article, we will be comparing the three types of machines in terms of their capabilities and features so you can decide which one is best for your needs. We'll look at how each type works, what they're used for, and explore the pros and cons associated with each machine type.
Finally, well discuss some safety considerations when using these machines. Read on to learn more about these powerful tools!
Overview of Laser Machine Types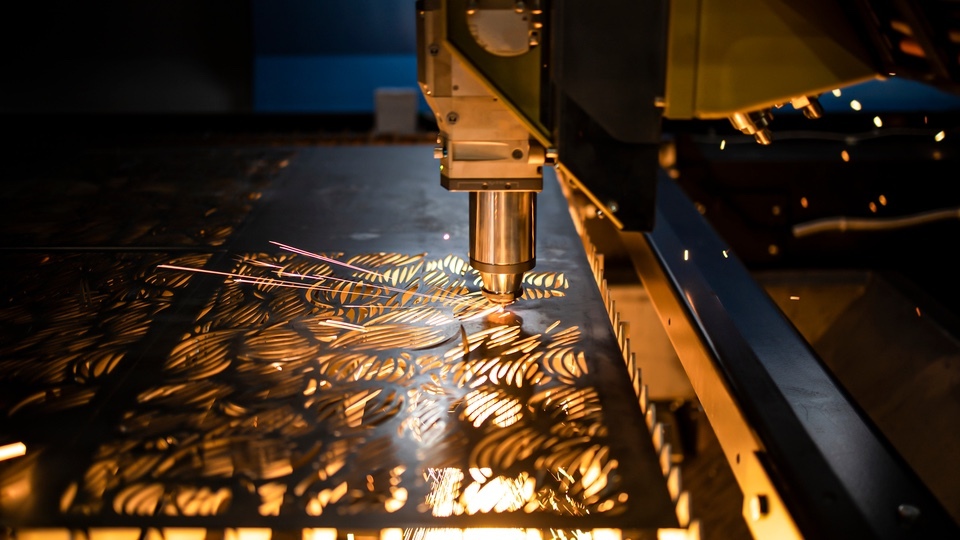 The Overview of Laser Machine Types section provides an overview of the three most common types of laser machines: CO2, fiber, and Nd:YAG. CO2 machines are versatile tools that can be used for a variety of applications including cutting materials such as plastics, wood, and acrylic.
Fiber lasers are more efficient than traditional CO2 systems and are capable of creating intricate details with precision. Finally, Nd:YAG lasers offer high power levels for heavy-duty industrial tasks like welding thick metals or removing paint from surfaces.
Each type offers unique advantages depending on the application being performed. It is important to understand the differences between each system in order to make an informed decision when selecting which type best suits your needs.
Advantages and Disadvantages of CO2 Lasers
CO2 lasers are one of the most popular types of laser machines used for a variety of applications. While they have many advantages, there are also some disadvantages to consider before investing in a CO2 laser machine.
Advantages: The primary advantage of CO2 lasers is that they can be used to cut through thicker materials than other types of laser machines, such as fiber and Nd:YAG. This makes them ideal for cutting or engraving thick plastics, woods, glass, and even metals like copper and brass.
Additionally, CO2 lasers offer higher precision compared to other types due to their shorter wavelengths which allow them to make finer cuts on different kinds of surfaces with greater accuracy. Furthermore, they require less maintenance than other types since no consumables need replacing over time—just routine cleaning and calibration checks.
Disadvantages: On the flipside though, CO2 lasers cannot produce high-quality images at small sizes so it's not suitable for tasks where detailed results are required at low resolutions; this limits its use in certain industries such as printing or graphic design. As well as this limitation on detail size control, they tend to be more expensive than other options due to their superior power capabilities meaning those looking for cost savings might not find what they're looking for with a CO2 laser machine.
Advantages and Disadvantages of Fiber Lasers
Fiber lasers offer several advantages and disadvantages when compared to other laser machines. The main benefit of a fiber laser is that it can produce very high powers with minimal distortion, allowing for precise cutting or welding of thick materials.
Furthermore, the optics used in fiber lasers are more efficient than those used in CO2 and Nd:YAG systems, meaning that these systems require less energy to produce the same output power as their counterparts. However, this comes at a cost – fiber lasers consume significantly more electricity than CO2 or Nd:YAG systems due to their higher power requirements. Additionally, while they are able to cut through thicker materials than either CO2 or Nd:YAG lasers can manage, they tend not to be quite as effective on thinner materials due to the radiations increased absorption rate by thin layers of material.
Finally, due to their design complexity and optical components being difficult to access for maintenance purposes, fiber laser machines typically have much shorter lifespans and higher repair costs associated with them compared with other types of laser machines.
Conclusion
Lasers machines have become increasingly popular in various industries, with three of the most common types being CO2, Fiber, and Nd:YAG. Each type of laser machine has its own set of advantages and disadvantages depending on the application it is intended for.
CO2 lasers are best suited for cutting thick material, while fiber lasers can cut thinner materials faster and more accurately than other laser machines. Lastly, Nd:YAG lasers are excellent at marking certain materials such as plastics or metals without damaging them.
While each laser type offers a unique benefit to any industry that uses them, they all provide an efficient way to quickly process materials in specific applications.