In recent years, laser welding has revolutionized the way stainless steel is used in industrial applications. By providing a more precise and controlled form of welding, it has enabled stainless steel to break through traditional limits and open up new possibilities.
In this article, we will explore how laser welding technology works and discuss its advantages over traditional methods for working with stainless steel.
We will also look at some of the ways that manufacturers are taking advantage of this powerful tool to push the boundaries of what's possible with stainless steel.
Finally, we'll examine the potential implications for industry in general as well as what the future might hold for this exciting new technology.
Unlocking New Possibilities with Laser Welding for Stainless Steel
Laser welding is revolutionizing the way stainless steel is being used in industry. By allowing for faster, cleaner welds, laser welders have opened up a world of new possibilities for stainless steel applications.
With its superior strength and corrosion resistance, laser-welded stainless steel can be used to create structures that were previously impossible to engineer with traditional methods. From medical implants to aerospace components, laser-welding technology has enabled engineers and designers to push the boundaries of what's possible when it comes to creating lasting metal products with unparalleled precision and durability.
Even everyday products are benefiting from this revolutionary process—from high-end cookware sets to cars that are now able to perform better due to greater structural integrity from their parts made of laser-welded stainless steel. It's no wonder why many experts believe were witnessing a "steel shift" as more companies look towards this powerful material for their projects.
How Laser Welding is Transforming the Production of Stainless Steel Products
Laser welding is transforming the production of stainless steel products in several ways. By allowing for faster, more precise welds with minimal heat input and spatter formation, laser welding offers a superior solution when compared to traditional methods.
Additionally, because less grinding or machining is required after the weld has been completed, manufacturers can save time and money while producing higher-quality parts. From medical implants to aerospace components; this powerful tool enables designers to push the boundaries of what's possible when working with stainless steel.
As laser technology advances further, it will no doubt continue to revolutionize how we use this versatile material in the industry – opening up even more possibilities for efficient, economical manufacturing processes that make full use of its strength and corrosion resistance properties.
Cutting Edge Technology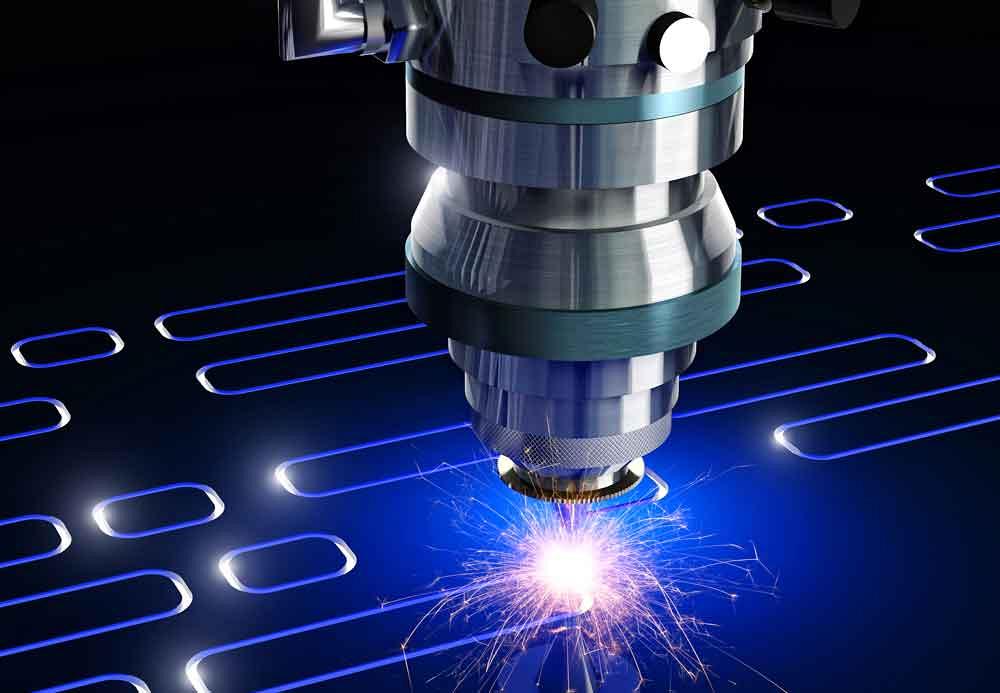 The steel industry has made a major shift towards laser welding technology, and its benefits are being felt across the entire stainless steel sector. Laser welding is becoming increasingly popular due to its ability to produce high-quality welds with minimal effort or materials.
It can also be used for more complex tasks such as joining dissimilar metals together in a single weld. This new cutting-edge technology gives manufacturers a wide range of options when it comes to creating strong, long-lasting stainless steel products that stand up to even the most demanding applications.
With so many advantages associated with laser welders, it's no wonder why this process is revolutionizing the way stainless steel is manufactured and utilized today.
Lasers and Steel: The Future of Laser Welding
Laser welding is a cutting-edge technology that is helping stainless steel breakthroughs in the industry. By using laser beams to weld materials, manufacturers can reduce costs and improve production times.
This shift towards laser welding has allowed stainless steel to become even more popular than before. As the technology continues to advance, it will become an invaluable tool for companies looking to maximize their efficiency and minimize their waste.
The use of laser welding machines has opened up new opportunities for stainless steel fabrication that could not be realized before this technological revolution.