Are you looking for guidance on how to create an effective Zoom group session agenda? Finding the right balance between structure and flexibility can be challenging.
But with careful planning, you can set up a productive meeting that will ensure all participants are engaged and making progress toward their goals. This article will explore what it takes to strike the perfect balance so your Zoom sessions run smoothly and efficiently.
Allocating Time for Open Discussion
When allocating time for open discussion in a Zoom group session agenda, it is important to create an atmosphere that encourages conversation. This can be achieved by setting aside blocks of time specifically dedicated to dialogue and debate. Additionally, providing prompts or questions at the beginning of these sessions can help spark meaningful conversations between members.
Its also beneficial to allow enough time for participants to share their thoughts and ideas without being rushed; this will ensure everyone is heard and respected. By balancing structure with flexibility when scheduling open discussions, the Zoom session can become an engaging environment where individuals feel comfortable expressing themselves freely.
Planning Breaks and Reflection Points
To help ensure that your group session agenda is balanced between structure and flexibility, it is important to plan breaks and reflection points. Breaks should be used as an opportunity for the group to take a break from their work, reset, and recharge. Reflection points give everyone in the group the chance to stop and reflect on ideas discussed or presented during the session. This allows all participants to gain insight into each other's perspectives and experiences.
Furthermore, these pauses can also provide a space for people who need more time or additional resources/support due to language barriers or different learning styles. Planning breaks and reflection points will enable your Zoom Group Session Agenda to remain structured yet flexible enough for everyone involved in the conversation.
Creating Opportunities for Flexibility
When it comes to creating an agenda for a Zoom session, structure, and flexibility are key. Structure helps provide direction while flexibility allows time for participants to engage in meaningful discussion or activities. Finding the right balance between these two forces can be difficult but is essential for successful virtual meetings.
One way to create opportunities for flexibility within your Zoom group session agenda is by setting aside some time at the beginning and/or end of each meeting to allow room for spontaneity. This could be as simple as giving participants a few minutes at the start of the meeting to introduce themselves or chat about any relevant topics that come up during the conversation. At the end of each meeting, consider leaving some extra time open so that members can discuss any questions or concerns they may have had throughout their discussion – this allows everyone to collaborate on ideas and provide feedback without feeling rushed or pressured into moving on too quickly.
Another strategy you can use when crafting your agenda is introducing elements of surprise along with familiar tasks such as brainstorming exercises, role-playing scenarios, or other interactive activities which encourage collaboration among group members. These types of exercises help foster curiosity and creativity in your meetings; allowing all members to contribute their unique insights instead of just following predetermined steps from one task onto another which might lead them down a path towards stagnation over time.
Finally, don't forget about taking breaks! Breaks give people an opportunity to step away from their screens and take a momentary breather before diving back into work – plus it helps break up long stretches where nothing much seems accomplished due solely tiredness from excessive screen-time fatigue! Allowing brief moments throughout your discussions will not only keep everyone energized but also pave new pathways toward innovative thinking that may otherwise have been forgotten amidst the virtual chaos happening around them
Encouraging Active Participation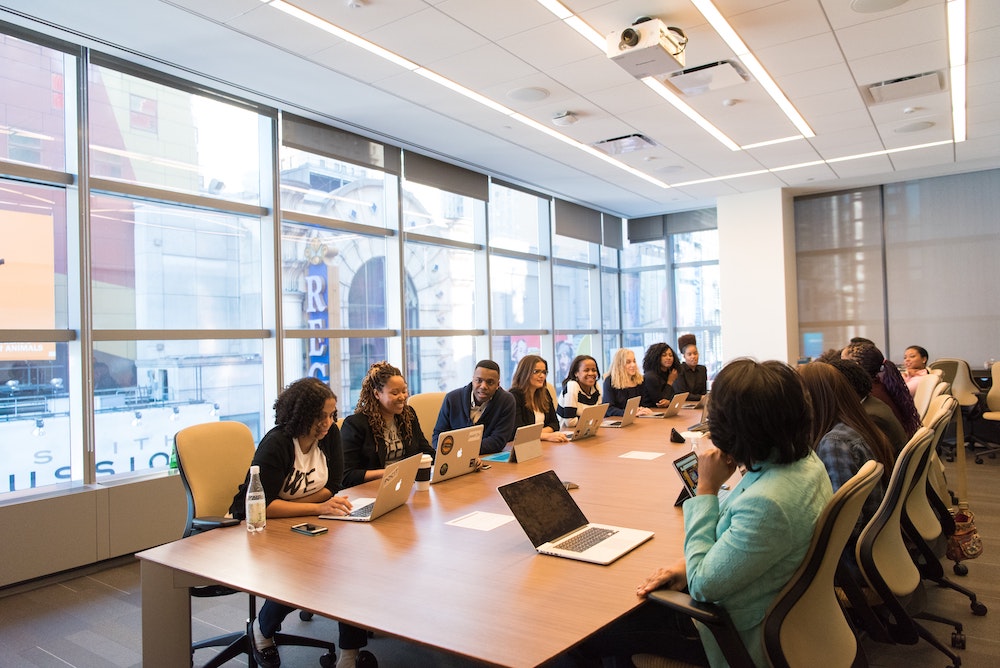 To encourage active participation in a Zoom group session, it is important to create an agenda that balances structure and flexibility. This can help ensure the session stays on track while allowing for ample opportunity for discussion and feedback from participants. One approach is to provide each participant with topics or themes they need to be prepared for before the meeting such as "Discuss your biggest challenge in this project" or "Share ideas about how we can improve our process".
With these topics set ahead of time, participants come into the meeting already having thought through their thoughts and can contribute more readily when discussing them together. Another way of encouraging active participation is by providing check-ins throughout the session so that everyone has a chance to voice their opinion before moving on from one topic or activity. This not only allows people who may feel shy to speak up at large opportunities but also encourages those who have something worthwhile to add but may not think of it until after the discussion has moved forward without them.
Finally, ensuring there is sufficient time allocated within each agenda item allows for participants' ideas and contributions to be fully fleshed out rather than rushed through too quickly; this provides space for further exploration which can lead down unexpected paths producing insights that would otherwise go untapped if left unchecked!
Conclusion
Overall, it is important to create a balance of structure and flexibility in your Zoom Group Session agenda. By doing so, you can ensure that everyone has the opportunity to express their ideas, while also keeping the conversation focused and on track. Through careful planning and thoughtful consideration of individual needs, you can have an effective Zoom Group Session that allows for both structure and flexibility.