You spent a lot of time interacting with friends and family in the dining room. It shouldn't be monotonous; instead, it should be warm and lively. Wallpaper is a fantastic way to give texture, aesthetic interest, and a sense of purpose to your dining area. Every fan of home décor may find the perfect wallpaper, from floral to graphic to neutral.
Want to make your dining room seem nicer? What about fresh wallpaper in your dining room with fashionable designs and colors? Perhaps one of the simplest and most economical methods to improve the appearance of your dining area is to do this. Choosing the appropriate wallpaper for walls is the challenge, though. Below we have shared domes of the good types of wallpaper that will look good for your dining area.
Modern Glam Look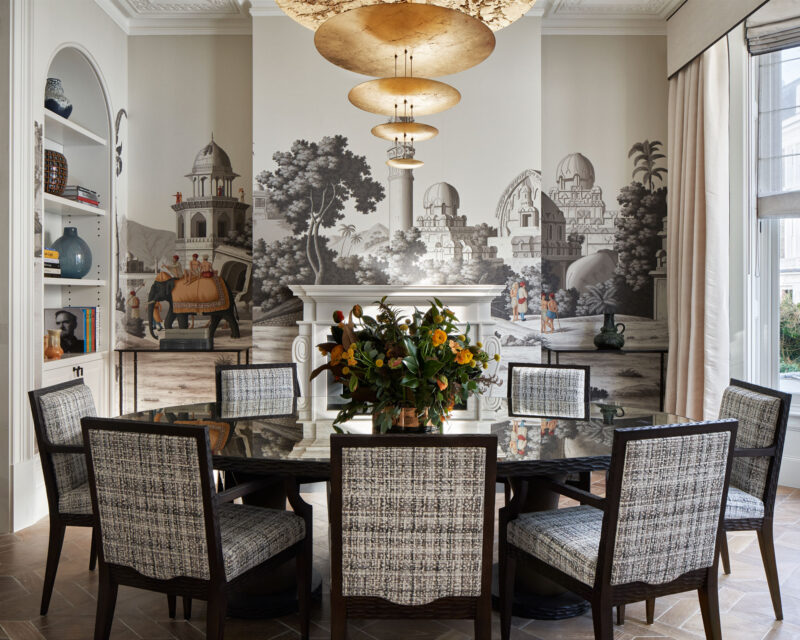 Wallpaper is everything but stuffy and antiquated in a modern room. We know how the gold accents enhance the overall design and give the room a high-end sense when combined with the black and white wallpaper. Wallpaper may bring interesting décor features, pattern, and colour to dining rooms that are both current and modern. It can also provide layers to a space where tables and chairs' harsh surfaces dominate.
Floral Look
Almost every aspect of dining area with floral wallpaper is wonderful. This charming dining area may be little, but it's definitely not shy, as seen by the cheerful flowery wallpaper and the striking hanging chandelier. The appropriate wallpaper may provide a lot of dimension without overpowering the room, even if your dining area is modest.
A tall shelf filled with dishes and decorative items has been designed in this dining room to go with the botanical, flowery wallpaper, resulting in a well-balanced, unified green motif.
Qwirky Wallpaper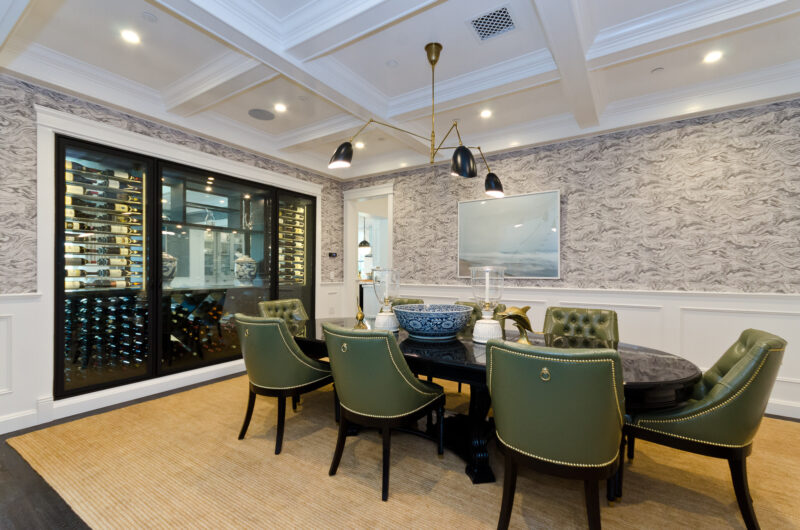 Perhaps you like a dining room with a quirky, one-of-a-kind design that borders on the bizarre. When wallpaper that is equally unorthodox defines the backdrop, styles like boho, shabby chic, and eclectic benefit greatly. This strategy appears even more appealing in the case of little eating spaces in an open-concept living room since it provides the little nook its own unique personality and ambience. This summer, give this odd version a try and you'll be delighted!
Brick Effect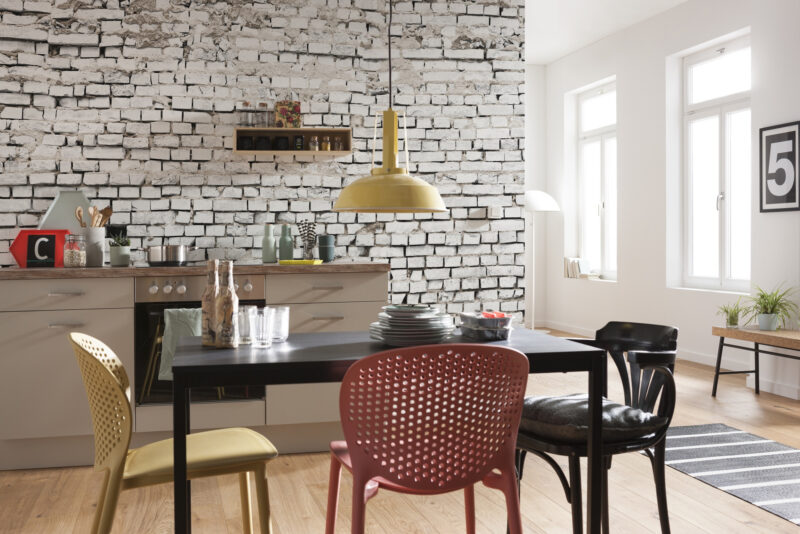 Any home that has uncovered brick is desirable, but you can imitate it if you don't have it. We adore the rustic, farmhouse vibe that the "brick" wall in this wallpapered dining room can look good if you choose a reliable and good service to make the best wallpaper for the dining room.
Any tastefully furnished home will have a general aesthetic that may serve as inspiration when choosing wallpaper for the dining room. Instead, go for a bolder, more dramatic appearance rather than picking wallpaper that you could put in your living room. Think about how the room will be used, its direction, and the time of day when it is often utilised when choosing wallpaper colours. Hang a sample of your wallpaper on a wall and see it throughout the day and evening to get a sense of how it appears and choose whether you like it. Natural or artificial light will drastically alter the appearance and tones of your wallpaper.
Loud furnishings and lighting don't necessarily have to clash with a dramatic dining room wallpaper design; in fact, simple furniture and lighting might look just as striking.